As COVID-19 becomes more of a norm in our society, there has been a well needed increase in engagement amongst communities all over the world. Webster University is no exception.
This rise has been long awaited for organizations like the Student Government Association, as many of its programs revolve around student engagement. Here are a few ways to get involved in SGA and start off your school year strong.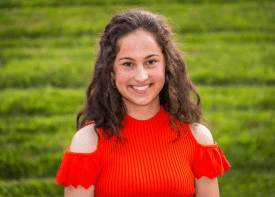 One way to get engaged is becoming an elected member to SGA. With elections happening in late September, students can anticipate hearing more about the potential candidates and what to expect during election week. While applications for the 12 open positions closed Sept. 13, you can run as a write-in candidate if you missed your chance.
The open positions include a secretary position, six school senator positions, one graduate senator position and four senator at-large positions. Since school senators have direct connections to their respective school's dean, regular meetings with them ensure communication between students and administration. Senator at-large positions are a perfect entry level for students who want to be engaged and make an impact but may not have as much experience.
While becoming an elected member is one way to become involved in SGA, it isn't the only one. Students are welcomed to attend general body meetings every other Tuesday in Sunnen Lounge in the University Center. These discussions include information about what we are doing on campus, updates from faculty and opportunities to tell us about matters like upcoming campus events.
Have a new proposal for a student organization? SGA approves and funds student organizations on campus. Requirements to approve student organizations are available on SGA's website and [email protected] Additionally, if your student organization wants more exposure for upcoming events, you can DM your flyers to our social media accounts for a chance to be featured.
If none of the previously mentioned options intrigued you, SGA can still improve your student experience. Reach out to your school's senators and tell them what changes you want to see; their contact information is available on our website.
In addition to club funding, SGA offers financial support for academic conferences or events, covering registration fees, travel, lodging and more. Students can apply for up to $350 for an approved conference or event through Student Grant Fund, which is available on [email protected]
Through SGA, there are many ways students can increase their engagement, as well as several resources beyond elected positions. For more information about getting involved with SGA, feel free to contact the Student Government on our Instagram page, our website or any of the members.
Share this post