The Webster University men's cross country team came in second place at the St. Louis Intercollegiate Athletic Conference (SLIAC) meet in St. Louis on Nov. 1, recording its best finish ever at the conference championships.
Three Webster runners placed on all-conference teams. Junior David Lambus and senior Jason Hickson both made the all-conference first team. Senior Greg Fletcher  placed on the all-conference second team.
"We have always kind of been the door mat of the conference," Coach Dan Graber said. "We have never been up near the front. We wanted to make a statement this year and show other teams in the conference that we are for real and we are going to be around for a while."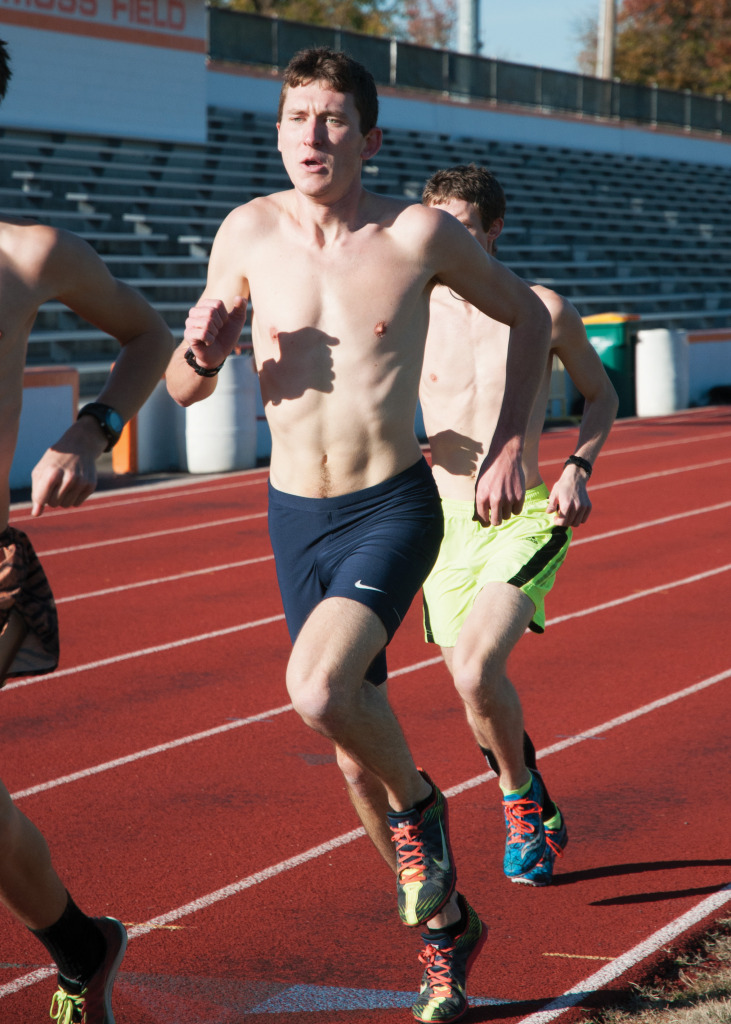 Hickson finished the race with a time of 26 minutes and 50 seconds on the 8,000 meter course placing him fifth out of 62 runners. This gave him the fourth fastest time ever recorded at the conference championships by a Gorlok.
This was the first time Lambus and Fletcher made an all-conference team. It was Hickson's third time, making him the first Webster male runner in Webster's history to place on an all-conference team three times in his career.
"I had no idea I was going to be the first runner from Webster to make that happen," Hickson said.
Hickson also recorded the second fastest time ever in a conference meet in the 2013 championships at 26:19.
Women's team scores 2nd
Sophomore Valerie Martin of the Webster women's cross country team placed second out of 54 runners at the SLIAC meet. This is the ninth time a Webster runner has placed second in any meet. Rita Ross was the only runner to win the SLIAC individual championship in 1993.
Martin said she tries to clear her mind before and during each race.
"People say I look kind of pissed before I race," Martin said. "I'm not angry or anything, I'm just focused. If I looked pissed before a race it's a good sign, it means I'll do better."
The first race Martin ever ran was in October 2013 for the track team. Before then she was an avid swimmer. She said she had no intention to be on a sports team at Webster but after she was recruited last year it is all she can think about.
"She lives the lifestyle of a runner," Graber said.
Martin recorded the second fastest time ever by a Gorlok during a 6,000 meter course with a time of 23 minutes and 30 seconds earlier this year. She is the third sophomore ever to have four top-20 finishes.
Coaching techniques
This is the second year  Graber has coached Webster's cross country teams. He came to Webster after five years on the cross country and track and field staff at Center College in Kentucky.
Graber said most of the runners are young and the last thing he wants to do is pressure them. There are 11 freshmen on the men's side and the women's side only has one season of experience he said.
"I'm not the type of coach that believes in giving them a big pump-up speech," Graber said. "The big part of what we do is try to stay calm and loose and not let the nerves get to us so much."
He said both teams stick to a normal warm-up routine including a warm-up jog and flexibility routine. Smart running is also a key component in his coaching style Graber said.
Both the men and women's cross country teams are preparing for their next race in Oshkosh, Wisconsin for the NCAA Division-III Regional Championships on Saturday Nov. 15.
Share this post