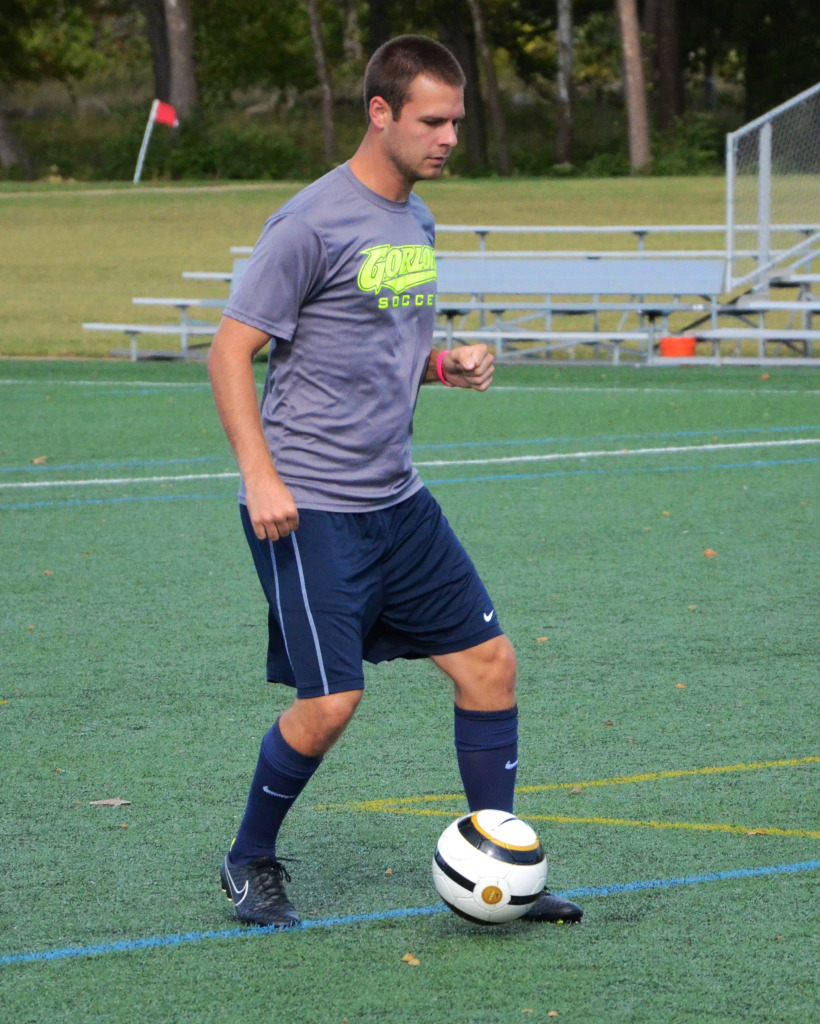 Senior midfielder Cody DuPree came off the bench during a game that had already fallen in favor of the men's soccer team. Webster was beating Iowa Wesleysan College (IWC) by six goals when he netted his first.
On Sept. 27, DuPree not only scored his first goal for the team against IWC, but also recorded his first career hat trick (scoring three goals in one game) in a 13-2 victory which set a record for goals in one game. He went on to score again on in the Gorlok's 11-0 victory against Eureka College on Oct. 4.
"It (the hat trick) wasn't super influential on the game but it was nice to get out there and put a ball in the back of the net for the first time," DuPree said.
As a senior, DuPree wants to contribute as much as he can to the teams conference run. He said he hopes the team can carry over their blowout wins versus Eureka and IWC into their next conference game against Spalding and MacMurray College
The Gorloks started the season 2-8-1. DuPree said there were games in that stretch that the team expected to win. The team then held several meetings to get their game where it needed to be.
"We've had a few talks after some tough losses against the teams we didn't see ourselves losing to," DuPree said. "We all came together and talked about what we had to fix and ever since our last non-conference game, practice has been a lot better. The team as a whole is having more fun. We've been a lot more focused. It's all coming full circle."
Senior defender Jeff Wallner said it was good to see DuPree score a hat trick in the IWC game. He said his job as a defensive player is made easier by players like DuPree.
Although Wallner and DuPree are currently fellow Gorloks, in the past they played against each other during Wallner's senior year at Eureka High School. Wallner recalled noticing DuPree's talent when Lindbergh High School, DuPree's high school, defeated Eureka  2-1.
"Cody has been quite a story," Wallner said. "It was good to see Cody get out there and help us out."
DuPree said a major goal is to win the conference again this year, and possibly go on to the NCAA tournament. He said the team sees the conference play as a clean slate for the team to play on.
"We want to get that for a third time in a row, especially for us seniors," DuPree said. "We see that as something we have to do."
Webster will next play Spalding University on Oct. 9.
Wallner said Spalding will be a tougher opponent than Eureka and IWC.
DuPree said the team plans to keep pressing offensively in the next conference games. He said the games in the conference will only get harder, starting with the upcoming Spalding game.
"It's worked pretty well in the first two games, and we're just hoping it will carry over into the game after because the conference games will only get harder," DuPree said.
Share this post