Three things I learned from the Webster-Wheaton game

1. The extended break did not help Webster's cause. Perhaps no team had more momentum entering the College World Series than the Gorloks. Webster has played its best ball of the year down the stretch, which includes outstanding performances at the St. Louis Intercollegiate Athletic Conference tournament and the Central Regional tournament. Webster entered the World Series on a seven-game winning streak and had defeated three nationally-ranked teams in a row to earn a CWS bid. A five-day layoff prior to the Gorloks' 3-2 loss to Wheaton College (Mass.) did not benefit Webster. The Gorloks came out flat in the opening inning against Wheaton, falling into a 2-0 hole they never fully recovered from. If Webster could have started World Series play the day after winning the regional championship, I'm sure the Gorloks would have.
2. The scrappier team won. If Webster and Wheaton played 100 times, each team would probably win 50 games apiece. These squads are as evenly matched as it gets. The Lyons beat Webster twice this season, but both games were nail-biting, one-run wins. After watching the squads play on the biggest stage in Division-III baseball, I'm still not sure who the better team is. But today, Wheaton was just a little better when it needed to be and a little scrappier overall. Wheaton's batters made Webster starting pitcher David Mueller work each and every at-bat. The Lyons weren't going to be a team that beat the Gorloks with the long ball – they have only eight home runs all season – but they hit for average (.304 as a team) and put pressure on the defense.
Mueller said of the Wheaton offense: "They were good hitters; they didn't really chase a lot. They didn't give me anything. They just took advantage of mistakes."
3. This stage isn't too big for the Gorloks. Playing in its first-ever World Series, Webster probably isn't expected to do too much damage. The Gorloks are the team "no one wants to be here," as I heard one of the Webster players say in the team hotel on Thursday, May 24. But that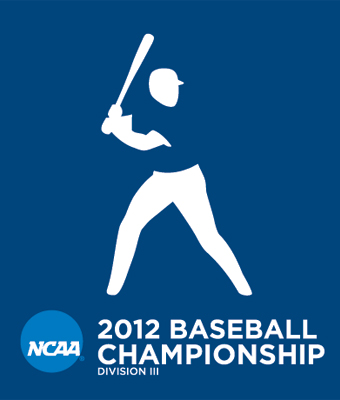 doesn't mean the Gorloks don't belong. Webster battled Wheaton, the No. 7-ranked team in the nation, to the very last out and had an opportunity to come away with the win. It wasn't meant to be. But anyone who has watched Webster over the past several weeks – and during the past six years, for that matter – knows this is a national championship-quality team and program. This year isn't a fluke. Birmingham-Southern College is well aware of that. So, regardless of how the Gorloks do in their next game against Kean University (N.J.), coach Bill Kurich and his players now know they can play and beat the best teams in the country. They know this because they've done it on several occasions this season.
Three things to look for the rest of the College World Series
1. A classic pitchers' duel could be on the horizon. After today's loss to Wheaton, Kurich said freshman lefty Isaac Behme will start for Webster against Kean on Saturday, March 26 (first pitch is at 10 a.m.). Kean will almost certainly counter with its ace, All-American first-team selection Ryan Zamorsky. The senior southpaw is one of the best pitchers in D-III baseball with his 10-1 record and 0.92 ERA. Behme has had a fantastic freshman campaign. He is 6-2 on the year with a 2.11 ERA. Opponents are batting just .203 against him. Neither Behme nor Zamorsky are strikeout pitchers, so the game may come down to which team plays better defensively and which team comes through with runners in scoring position. In all likelihood, this will be a low-scoring contest, much like the Webster-Wheaton game. The first team to score three runs will probably survive to play another day.
2. The middle of Webster's lineup needs to pick it up. If the Gorloks' middle-of-the-lineup hitters don't play better tomorrow, I don't know if Webster will be able to stave off elimination. Webster's 4 and 5 hitters against Wheaton, junior right fielder Alex Kazmierski and junior designated hitter Mike Rainbolt, went a combined 0 for 8 against the Lyons. If sophomore shortstop Taylor Stoulp and senior first baseman Tom Henke are going to continue their torrid stretches (the 2 and 3 hitters went a combined 4 for 8 against Wheaton), then it's going to be Kazmierski and Rainbolt who need to come up with timely, run-scoring hits. Kazmierski and Rainbolt both have had fantastic seasons for Webster. Additionally, Rainbolt was one of the Gorloks' best players in the Central Regional tournament, with his .467 average in four games played. But Kazmierski has had a rough go as of late. He batted .267 at the Regional and just didn't look all that confident at the plate or in the field during the Wheaton game. But with the talent that both Rainbolt and Kazmierski possess, I fully expect both players to have improved games tomorrow.
3. Marietta College is the team to beat. The Pioneers (Ohio) are the defending College World Series champions and were the favorite to win it all entering the 2012 CWS. Nothing Marietta did in its first game will change that sentiment, as the Pioneers looked as good as advertised. Marietta throttled its opening-round opponent, Whitworth University, 12-3 on Friday night. The Pioneers banged out 22 hits in their lopsided win. They can win with their offense, but they have pitchers that can go out and dominate as well. If Marietta was to repeat, it would be the first school to accomplish the feat since 1978 and '79 (Rowan University). State University of New York at Cortland, which defeated Kean 10-5 on Friday afternoon, looks ready to contend. But Marietta might simply be too good.
Check back often during Webster's stint in the College World Series for daily stories and game briefs.
To watch the College World Series games, visit http://www.ncaa.com/sports/baseball/d3. All CWS contests will be streamed live for no charge.
For updates during Webster's College World Series games, follow The Journal on Twitter @wujournal.
Share this post