APPLETON, Wis. — It's now David versus Goliath.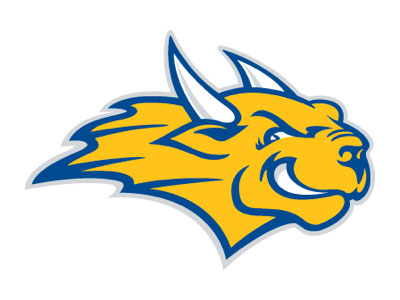 The Webster University baseball team has taken down its fair share of tough opponents this year. However, there will be no bigger test than the opponent the Gorloks will play Monday, May 28 at 1:15 p.m. The Gorloks (36-13 record) will have the chance to knock out the defending Division III College World Series champions, the Marietta College (Ohio) Pioneers.
Though Webster had an off day today due to two games being rained out on Saturday, May 26, the momentum appears to be in the Gorloks' favor. Webster is coming off a back-and-forth and emotional 8-7 win over Kean University (N.J.) on Saturday. It was a come-from-behind, walk-off victory capped by a two-run single from none other than the Gorloks' hottest hitter in the last three weeks, sophomore shortstop Taylor Stoulp.
Stoulp's 4-for-6 performance yesterday extended his hitting streak to 20 games, and the lefty has hit safely in 35 of his last 36 games. Sophomore second baseman Kevin Kojs also went 4 for 4 in the victory, and junior third baseman Mitchell Bonds hit a solo home run.
Webster coach Bill Kurich said he will be sending junior Cody Hafeli to the mound to face Marietta. The righty is no stranger to starting important games for the Gorloks.
Hafeli started the game that clinched Webster's spot in the eight-team World Series field. Hafeli mowed down Birmingham-Southern College (Alabama) in a 3-2 Gorlok victory that gave Webster a Central Regional championship. In that start, Hafeli went eight strong innings, surrendering just one unearned run, walking one and striking out none.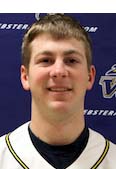 Coming into tomorrow's game, Hafeli is 9-1 with a 2.66 ERA. Kurich said Hafeli would be the starter after Webster's win over Kean, and confirmed that on Sunday.
"Cody did a great job for us against Birmingham-Southern, and he'll do a great job (against Marietta)," Kurich said. "He needs to get ahead and be down in the zone and use his changeup when necessary. He's a competitor; he'll battle and he'll do a great job."
There may be no better time for Webster to face such a formidable opponent. Marietta, ranked first in the nation according to the May 15 National Collegiate Baseball Writers Association poll, made late noise in the Pioneers' 3-1 loss to the University of St. Thomas (Minn.) on Sunday.
Marietta loaded the bases with one out in the top of the ninth inning, but were unable to score. The same Pioneer team that scored 13 runs against Whitworth University (Wash.) on Friday, May 25 was handcuffed by St. Thomas starter Dylan Thomas.
The Pioneers came into the NCAA Division III baseball championship with the tournament's best record, and now sit with a 43-8 mark. Coach Brian Brewer also managed this school to a national championship in 2006. Yet history is against Marietta, as no team has won back-to-back titles since Rowan University did so in 1978 and '79.
Marietta seniors Austin Blaski and Brian Gasser started Games 1 and 2 of the 2012 College World Series. A probable starter for tomorrow's game could be junior right-hander Mike Mulvey. Mulvey's last start was Game 3 of the NCAA Mideast Regional, in which he threw a complete game against Washington and Jefferson College. The offense backed him up with run support in a 9-5 win, as Mulvey surrendered five runs (three earned) on seven hits. Mulvey walked none and struck out four.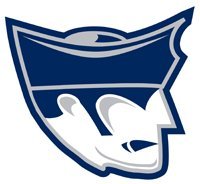 There is always the possibility that Marietta throws Blaski on the mound with two-days' rest since it is an elimination game. Blaski is 13-1 with an ERA of 0.88.
Hitters whom Marietta will be relying on include senior shortstop Tim Saunders, junior first baseman Evan Brockmeier and junior catcher Alex Toth. Brockmeier and Toth both drove in three runs in the 13-2 victory over Whitworth, and Toth was 2 for 4 today versus St. Thomas.
Saunders was Marietta's best hitter coming into the tournament with a .439 average, 45 RBIs and five home runs. The shortstop leads the team in average and home runs.
Webster has faced challenges all season long. The Gorloks have defeated the No. 22 team in the country, DePauw University (Ind.), as well as the No. 7 team in the country, Birmingham-Southern, on two separate occasions. Kean is also ranked eighth nationally.
Webster will have its toughest task yet in Marietta, though.
But we all know what happened the last time David faced Goliath.
To watch Webster's game, visit http://www.ncaa.com/sports/baseball/d3. All College World Series games will be streamed live for no charge.
Check back often during Webster's stint in the College World Series for daily stories and game briefs. For updates during Webster's College World Series games, follow The Journal on Twitter @wujournal.
Share this post