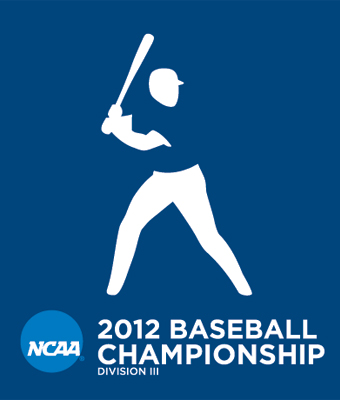 APPLETON, Wis. — After a season that began with six players already slated to sit out the entire season with injuries, after taking down three top-30 teams in the NCAA Central Regional Tournament and making it to the school's first-ever College World Series, it's do-or-die time now for the Webster University baseball team.
Following Friday's 3-2 loss to Wheaton College (Mass.), the Gorloks are one defeat from an early departure in the NCAA Division III Baseball Championship. A loss would mean Webster would be eliminated from the double-elimination style tournament.
After a Game 1 quality start from senior pitcher David Mueller, Webster coach Bill Kurich said freshman left-hander Isaac Behme will start Saturday's game at Fox Cities Stadium. Behme is 6-2 on the season with a 2.11 ERA. He has thrown two complete games, and opponents are hitting .203 against him.
Behme pitched against DePauw University in the second game of the Central Regional tournament, a 10-2 Webster win. He allowed two earned runs in 6 2/3 innings pitched with four walks and three strikeouts.
Webster and Behme's opponent will be the Kean University Cougars from Union, N.J. Kean has had at least 39 wins each season from 2007 to 2011 and comes into tomorrow's game with a record of 37-11. The team is homegrown, as all but one player on the roster is from the state of New Jersey.
A likely candidate to start for the Cougars is senior Ryan Zamorsky. The 5-foot-9 lefty has been a fantastic member of the Kean staff. Zamorsky is 10-1 in 11 starts with a 0.90 ERA. He also has pitched three complete games and has a strikeout-to-walk ratio of 2.47. He was named to the American Baseball Coaches Association All-American first team on May 24.
No matter who the Gorlok hitters face, Kurich said Webster needs to stay its course with aggression on the base paths and taking advantage of opportunites.
"We need to come out and do the same thing we did today (Friday, May 25)," Kurich said. "Hopefully we score one more run than they do. We didn't panic; we didn't freak out. It wasn't that kind of situation (against Wheaton)."
Kean senior catcher Eddie Jennings leads the team with a .388 average after Kean's May 25 game against State University of New York at Cortland. Sophomore designated hitter Joe O'Connor leads the Cougars with five home runs and 41 RBIs.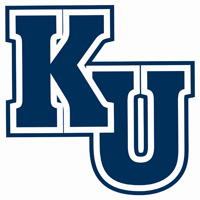 Kean lost its College World Series opener versus the SUNY Cortland Red Dragons 10-5 on Friday afternoon. The offensive standouts in the game for Kean were shortstop Steve Sanguiliano and Jennings. The seniors both recorded two RBIs in the loss. Junior pitcher Kevin Herget started the game and surrendered six runs in 3 1/3 innings, as he was saddled with the loss.
Kean earned its berth in the College World Series as the representative from the Mid-Atlantic Regional. In that tournament championship, Kean defeated Ramapo College 6-4. The Cougars are no stranger to this stage as Kean made its first appearance in the World Series in 2007 and won it all.
First pitch is scheduled for 10 a.m. tomorrow.
To watch Webster's game against Kean, visit http://www.ncaa.com/sports/baseball/d3. All College World Series games will be streamed live for no charge.
Check back often during Webster's stint in the College World Series for daily stories and game briefs. For updates during Webster's College World Series games, follow The Journal on Twitter @wujournal.
Share this post