The speech and debate team host an annual tournament, The Gorlok Gala, the last weekend in January at which they award Outstanding Alumni of the Year. This year, one of the recipients was adjunct professor Melissa Benton.
The award recognizes an alum who contributes to the school and gives back to the students.
Benton said Webster University has helped her to see the world as such a big, magnificent place where she could do anything.
"Webster brought color and that was the real thing," Benton said. "I started to see all the different colors and started appreciating all the different hues."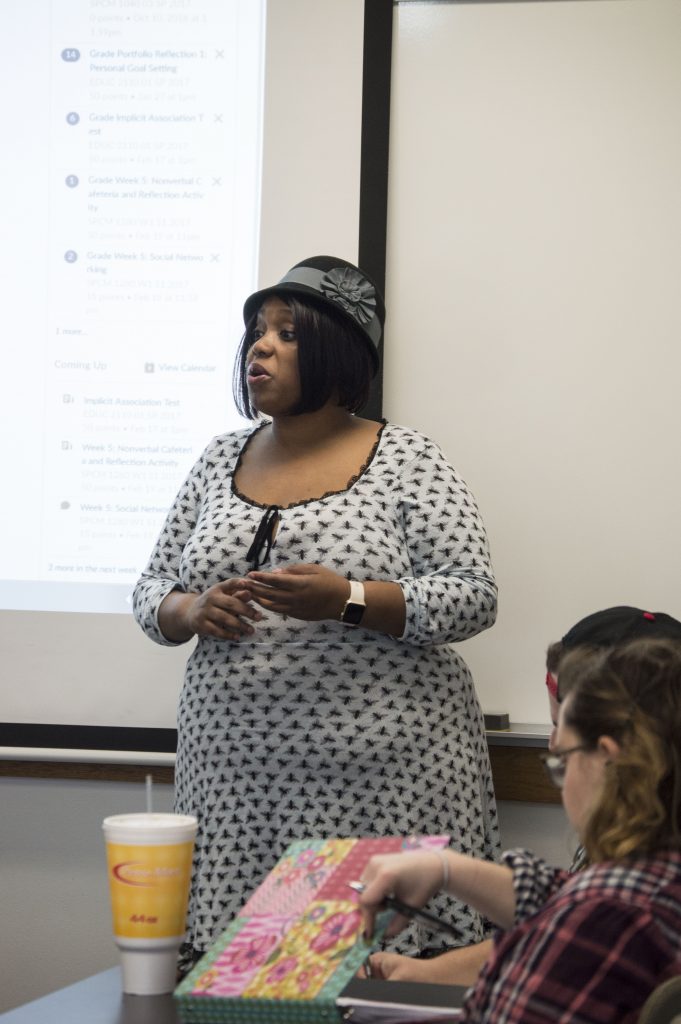 At Webster, Benton  teaches interpersonal communication, public speaking, communication and education, as well as coaching the forensic and debate team at Webster.
Associate director of forensic and debate Gina Jensen met Benton as a student who had one goal: to always keep improving.
"She started out great, but certainly she has grown in . . . the depth of her abilities and talents and to me she gets better every year, every semester, every term." Jensen said.
Benton has travelled with the forensic and debate team and spent numerous hours helping the students improve, coach and judge for the tournaments.
"Her contributions have been great," Jensen said. "She's been a great alumni for us, we're very blessed."
Benton said the forensic and debate team changed who she was by 180 degrees. She calls Gina and Scott Jensen her mentors.
"They shape me, I have to admit," Benton said.
Benton received her B.A. in Speech Communications at Webster and later completed her MA in Communication Management.
Benton said Webster taught her there is room for everything and opened her up to different talents she did not know she had.
"[Webster] inspired me to be more self-reflective and look at life with a different lens," Benton said.
Before Webster, Benton had her associate degree from J. Sargeant Reynolds Community College in Richmond, Virginia in Opticianry Science, which she used as an optician and general manager at LensCrafters.
Once Benton learned she had fibrocystic tumors and endometriosis, she realized she wanted a different career that would be less stressful.
Coming from a scientific background, accuracy was extremely important to her and is what made her successful in her former career.
"I love the fact that this school taught me that there's room for everything… you don't have to be 100 percent right in everything," Benton said. "That's with what the Forensics and Debate team did."
Share this post