With an overtime win against Principia College on Saturday, the Webster men's basketball team improved its record to 6-2 on the season. The team is riding a four-game win streak heading into a matchup with No. 4 nationally ranked Washington University on Wednesday Nov. 10.
They have posted a winning record early on this season, but not everything has gone the Gorloks' way so far.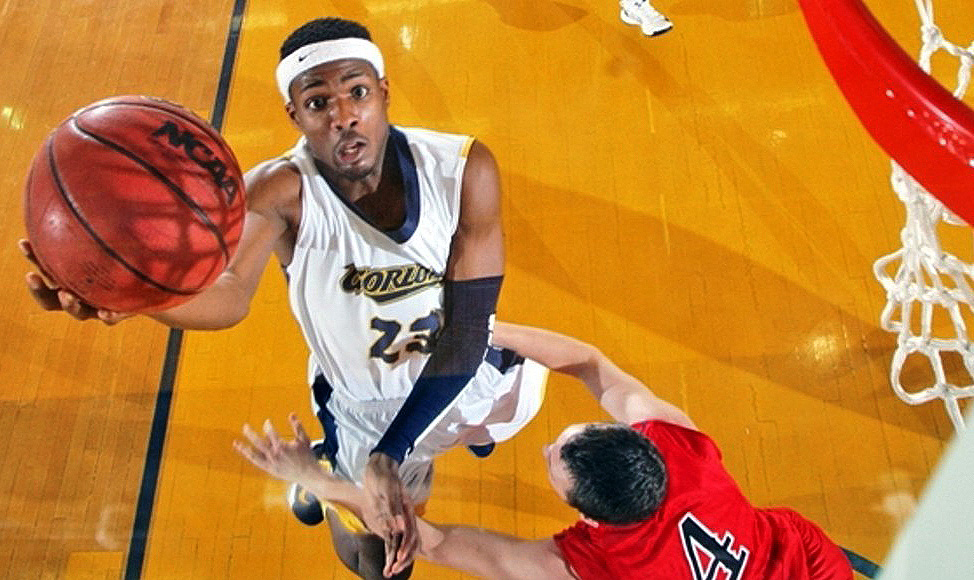 Although seniors Ahmad Smith and Aaron Griffin have returned from preseason injuries, returning starter Kevin Miller has not.
Miller has acute tendonitis in both his knees, and has not played a minute this season. Miller led the team in rebounds last year, averaging 8.4 per game and was the second-leading scorer at 14.6 per game.
Men's Basketball Head Coach Chris Bunch said the team is filling that void with multiple players. In the rebounding department, the Gorloks have relied on two starting guards, Smith and Hunter Ward. Both players have increased their rebounding numbers from last season.
Ward is averaging two more rebounds this season than he did last, and has four double-doubles (games with double digit numbers in two different stats) in the team's last five games. Smith is averaging 7.1 rebounds per game this season, which is up from about three per game last season, which Bunch said is surprising.
"Obviously, I wasn't expecting him (Smith) to average seven rebounds per game," Bunch said. "But with a smaller lineup, somebody has to get some rebounds."
Bunch said they have gone with just one post player in the absence of Miller, but they have filled in the scoring  throughout the roster.
Smith is the leading scorer, as he was last season. Smith is averaging similar scoring numbers, but he has three 20+point games, just three shy of his total last season. Bunch said Smith's ability to score off the dribble or when shooting set shots is what makes him dangerous.
Ward has improved his scoring average this season by one point per game, but Bunch wants to see him expand his game more as the season goes on.
"We need him sometimes to take over the game a little bit more," Bunch said. "And so just getting him to be more comfortable with that role is where we are at right now."
The player that has improved his scoring the most since last season is CJ Moore. Although he plays guard while Miller played center last season, Moore has filled in the scoring hole. Moore averaged just less than three points per game and played just less than 10 minutes per game, but with Miller out, he has had more opportunities to play and score.
Moore didn't start a single game last season, but  has already started seven of the first eight games. Bunch said Moore's increased playing time is due to his performance, scoring 12 points per game and leading the team in steals. Moore is the most obvious example of what Bunch said is common, injuries affecting players at other positions.
"If we had Aaron [Griffin] and Kevin [Miller], and were playing both of them 28 or 30 minutes per game like we were last year, and Hunter [Ward] and Ahmad [Smith], CJ probably would not be playing as much, but with no Kevin we have had to play a little smaller," Bunch said.
Webster plays at home against Washington University on Wednesday Dec. 10 at 8 p.m. and at home against Central College on Dec. 19, at 8 p.m.
Share this post