The cheerleading squad has welcomed three male cheerleaders this year — senior Steward Stiles, sophomore Jeff Barlow and freshman Virgil Fuller. The cheerleading squad, which coach Jacquelyn Winston has led for the past nine years, has traditionally had both male and female cheerleaders. But this season marks the first time the squad has had more than one male participant.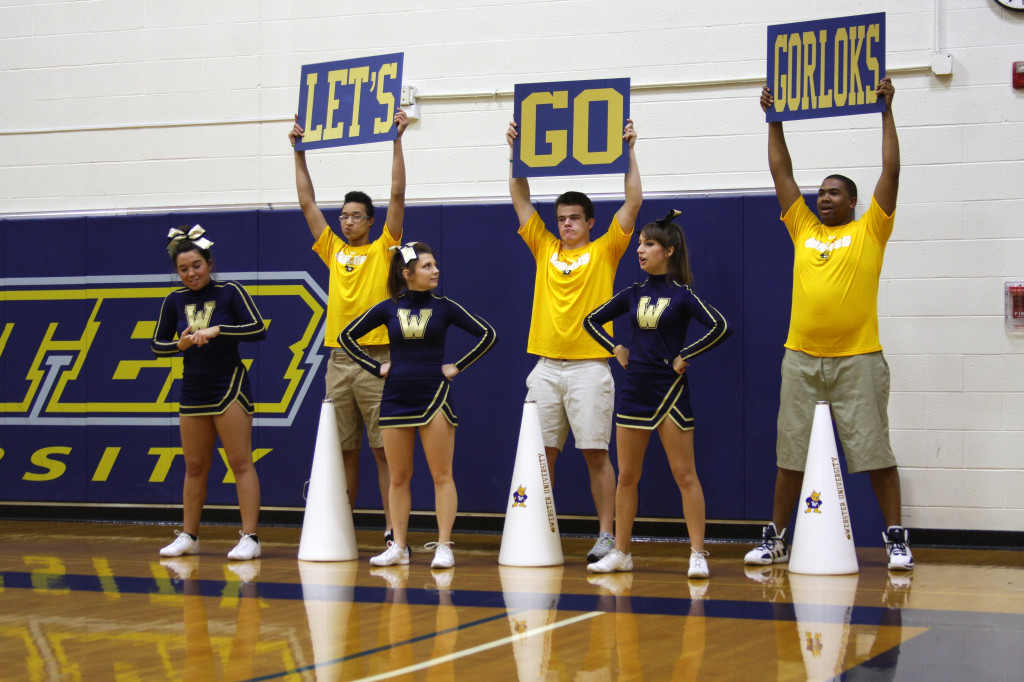 Barlow said he has always been involved in sports, primarily football and basketball. He became interested in cheerleading after learning about its physical benefits from his high school friends. Barlow said his parents had concerns about him joining the cheerleading squad, and he shortly realized many people did not consider cheerleading a sport.
"I hear people saying that cheerleading is not a sport, and that all we do is sit on the side lines and cheer away, but that's not true," Barlow said. "It's about more than that. Cheerleading is about making friends, having teammates and working hard to carry out difficult stunts."
Barlow said he classifies cheerleading as a sport because of the training it requires. He said cheerleaders have to put forth a lot of effort to increase their athletic ability, flexibility and strength to handle the demands of cheerleading.
"Tossing the girls in the air is actually way harder than it looks," Barlow said. "You have to time everything right so that you won't drop the girl or throw her too far."
Barlow and Stiles credit Winston for recruiting them. Stiles said the coach was looking for cheer candidates who could help motivate the crowd at games. Stiles said he wasn't initially interested in joining.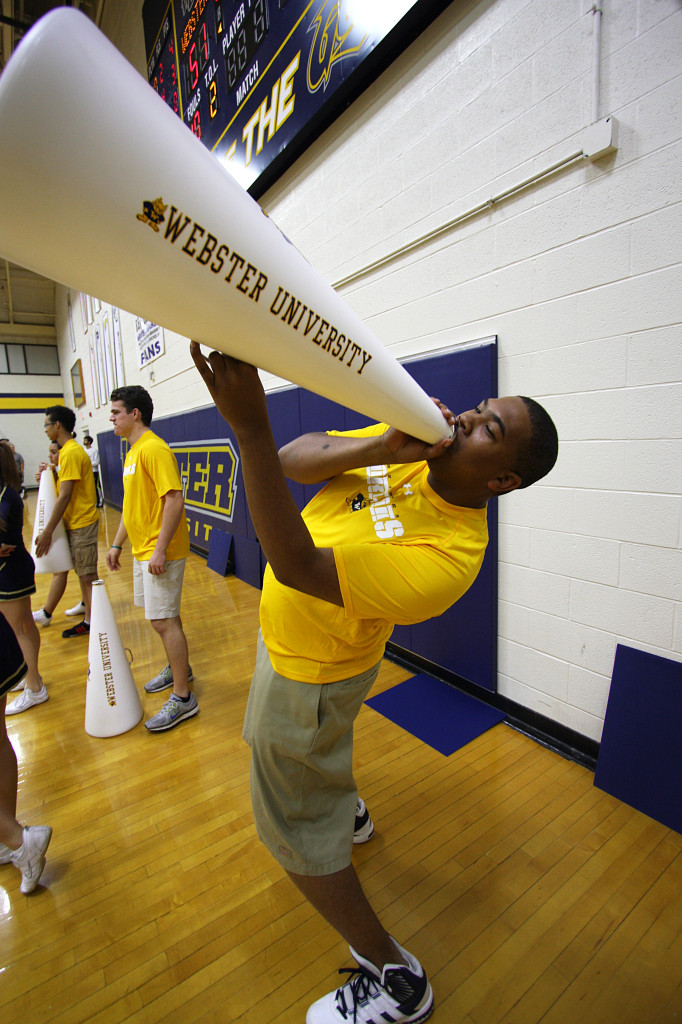 "At first, I thought cheerleading for males was emasculating, and then I realized it's really about school and showing school spirit, which I have a lot to give," Stiles said.
He believes many students do not actively show school spirit, and cheerleading is one of the best ways to do so. He said since joining the cheer squad, he has gained a new set of skills and has reached a new level of confidence.
"Cheerleading has taught me how to be a leader in a follower's position," Stiles said.
He said Winston has motivated him the most throughout his cheer career. Winston teaches them that cheerleading is not a male or female sport, but a school-spirit sport.
The cheerleading squad has had as few as six members and as many as 24 members. She said the main reason the squad struggles with retaining members due to financial constraints.
"I have students who want to cheer, who love to cheer but also have to worry about school tuition," Winston said. "With a lot of cheerleaders, they are working two and three jobs just to pay tuition, and I always say that academics come first."
Winston said the cheerleaders are a group of ambassadors who she hopes will continue to grow.
Share this post