Webster University photography professor Bill Barrett died yesterday at 2:30. His wife, Laurel Hayes, shared the news of his death on CaringBridge. Barrett has diagnosed with stage 4 pancreatic cancer on Feb. 25, 2021.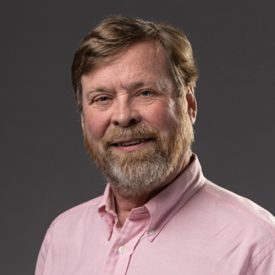 Barrett taught at the university for three decades and acted as the director of the May Gallery for 23 years.
"Bill was one of the gentlest people many of us have ever known, constantly thinking of others, always pursuing the good and the right," School of Communications Dean Eric Rothenbuhler wrote in an email to faculty. "I believe that everyday life for Bill was an ethical practice, not another day at the office, but another chance to be the good guy, another chance to serve others and build community."
Alumni, students and others who knew Barrett began posting tributes to him shortly after his death was announced.
Julia Peschel, one of Barrett's former students, wrote a message on Facebook.
"Bill was a wealth of knowledge, a man that bled compassion every day for what he did, and someone I looked up to. I'm only sorry I waited too long to tell him this," Peschel wrote in the message.
Peschel recalled going to New York for a class trip with Barrett. She also mentioned her time working with the May Gallery.
Hayes wrote a message on CaringBridge on Jan. 21 about Barrett's involvement with the May Gallery. Barrett was unable to attend the final in-person show in the current May Gallery setting due to his illness.
In the written entry, Hayes talked about how Barrett created the Gallery Management course and recounted one instance of gallery images ending up in Florida instead of the university.
According to Hayes, it was her husband's dedication to the May Gallery which made it so successful.
"So – please raise a glass, wherever you are (especially if you can do so between 5 and 7 PM CT tonight), and join me in a toast: To the glorified hallway and its glorious reign, To everyone – especially the students – who have been inspired by what they've seen on the walls, To the funders, who supported its vision, To the unsung multitudes who have worked behind the scenes, doing the unglamorous tasks that keep a gallery running, To all the photographers who have shown their work here," Hayes wrote. "And – especially – to Bill Barrett, who made the magic happen for 23 years."
Share this post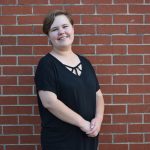 Cas Waigand (she/her) is the editor-in-chief for the Journal. She is a major in journalism with minor in photography. Cas has covered COVID-19 and the 2020 general election, and enjoys writing, watching Netflix, crocheting and taking photos.