By Gabe Burns and Tierre Rhodes
A new ordinance unanimously passed by the Webster Groves City Council makes it so no one can be discriminated against by their sexuality when purchasing property.
The cities of Clayton, Creve Coeur, Maplewood, Olivette, Richmond Heights and University City have passed similar ordinances over the past few years.
Webster Groves proposed Bill 8785 at the last council meeting on Jan. 22, to amend Article 3, "Fair Housing Code,"  prohibiting discrimination of gender identity and sexual orientation.
Webster Groves will be one of the most recent cities to adopt ordinance 8785.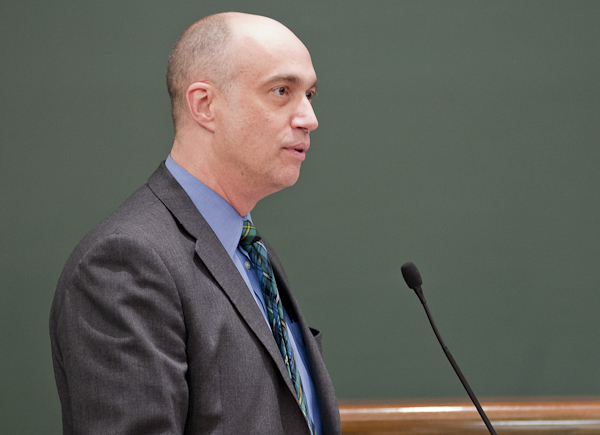 "We did it now because other communities are doing it," said Webster Groves Mayor Gerry Welch. "It was brought to our attention that it would be a good ordinance to pass; that's why we are doing it."
The issue was brought to Webster Groves City Council's attention last year when other St. Louis municipalities were passing these ordinances.
Although Webster Groves has not had complaints about discrimination, according to Mayor Welch, it is still an ordinance they feel they should approve. Welch said she does not feel as if there will be any change to the community because there have not been previous problems.
The LGBTQ Alliance of Webster University is not closely
associated with the area of Webster Groves. The group often travels to areas around St. Louis City, The Grove or the Central West End to spend time together. LGBTQ Alliance President Lana Williams said LGBTQ is not purposely detached from Webster Groves, but feels as if it is an upscale neighborhood and the city is more open to their lifestyle.
"I don't think it will affect the community here at Webster, because we are pretty detached from the Webster Groves community as a school," Williams said. "We don't really need anything. … If we need anything from the city, we go to The Grove or to the Central West End where everyone is very open and accepting."
Reverend David Denoon of First Congregational Church  in Webster Groves spoke to city council. He commended them on behalf of his congregation on moving forward equality laws.
"When we saw the opportunity to offer this kind of encouragement because of the contact we've had with PROMO (Promoting Equality for all Missourians) we decided to come forward," Denoon said.
Share this post