By Sheren Khalel
Director of the University Center (UC) and Student Activities John Ginsburg will soon pack his bags and say farewell to Webster University's home campus. At the end of the spring I term, Ginsburg will move to Ghana and become the director of Student Services and Admissions at Webster's new campus.
Ginsburg has worked at the Webster Groves campus for 17 years. He said he would miss the campus, but looks forward to a new chapter in his life.
"You can't spend 17 years of blood, sweat and tears — probably literally all three of those things — and not be affected by change," Ginsburg said.
Ginsburg called the move "an alignment of mutual interests" between him and Webster's administration.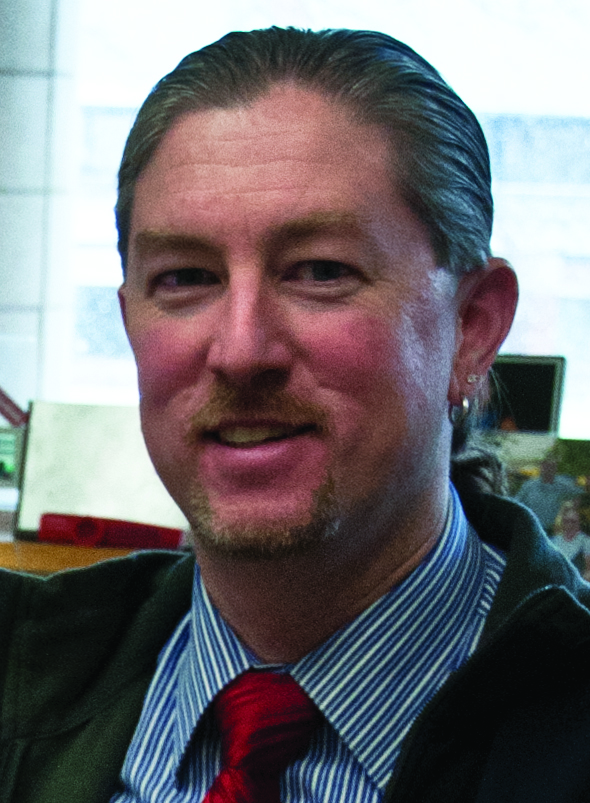 Lydia Schulte, a Webster graduate, recalled her first meeting with Ginsburg as a professor in her freshman seminar class, Urban Issues, in 2007. She said she immediately took a liking to him.
In Urban Issues, Ginsburg announced he would be offering a short study abroad trip to Namibia, Africa in the summer of 2008. Schulte said she jumped at the opportunity.
"It was one of the greatest experiences of my life," Schulte said in an email. "John set up a road trip with local guides and we traveled around Namibia, went to dune 46 and slid all the way down, had an amazing talk with a village king, and saw so many elephants you got sick of them."
Ginsburg has been to 46 countries in Africa, Eastern Asia, South America and Europe. Ginsburg said his travels have prepared him for his upcoming move.
"If there's something that has helped me prepare for this, it's having been overseas," Ginsburg said. "Traveling prepared me to be ready for anything. I've been to Ghana, so it's good that I've been there because I think I would probably be more nervous if I hadn't."
Schulte said Ginsburg is the perfect fit to help the Ghana campus open.
"I couldn't think of anybody else in Webster's faculty that would be so fitting for the position," said Schulte. "He loves to travel and live adventurously and he loves working with students."
Michael Grosch, Student Government Association president, said Ginsburg's presence and knowledge would be greatly missed. Grosch said he is concerned with losing the knowledge Ginsburg has acquired in his 17 years at Webster.
"I'm not looking forward to the challenge of trying to get that information that he has and trying to put it on paper," Grosch said. "Because once he's gone, we just lost all that information."
Ginsburg leaves at the end of the spring I term and will be in Ghana when the campus opens for students this August.
A farewell party for Ginsburg is scheduled for March 1, according to a Facebook events page.
Schulte said there is no doubt Ginsburg will be missed.
"Even though I had a ton of amazing professors in my life, the one person that I believe was my greatest mentor in my college years was John Ginsburg," Schulte said. "He taught me and others that there is much more to school than just going to classes and because of him I feel like I milked my education for everything it was worth."
Share this post