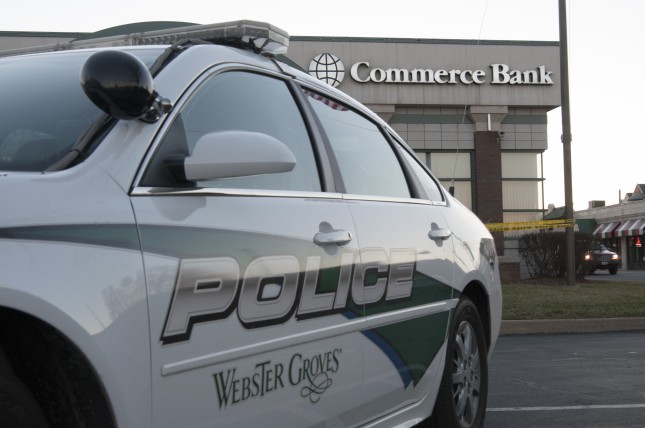 UPDATE:  Webster Groves Patch reported that at approximately 4:15 p.m., a 40- to 50-year-old African-American male approached the Commerce Bank teller and displayed a note demanding money. Patch said the information came from police sources.
The man implied he had a weapon, but it was not displayed. He was last seen fleeing north on Big Bend Blvd. with an unknown amount of cash.  He was wearing a tan coat and plaid shirt.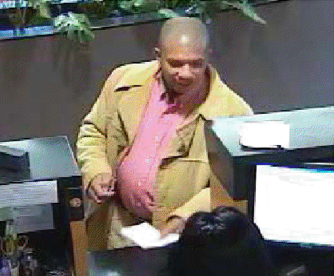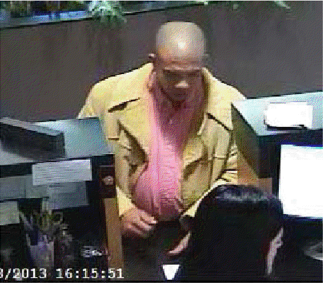 Photos courtesy of Webster Groves Police Department
Commerce Bank at 8050 Big Bend Blvd. in Webster Groves was robbed on the afternoon of Friday, Jan. 18. Webster Groves police officers told  two American Cleaners' employees that the robber was a clean shaven male. American Cleaners is located next to Commerce Bank in Old Orchard. Police officers blocked the entrance to the bank and are talking to bank employees. A Stratton's Cafe employee said police officers told him the robber was an African-American male of medium build. Niether business knew of the robbery until police informed them.
In 2009, the Webster-Kirkwood Times reported two robberies at the bank — one in August and one in November.
Reporting by Gabe Burns and Dan Bauman
Photos by Gabe Burns
Share this post