By Danielle Pauly
Webster University closes its residence halls on Dec. 14 at 5 p.m. The halls won't reopen for students until Jan. 12, 2013. For international students who live at Webster's residence halls, this can cause complications.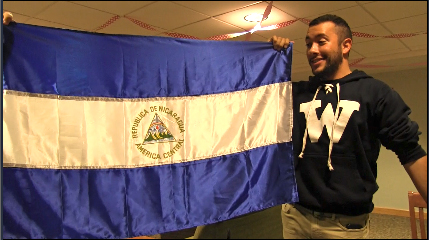 "I'll be staying with friends over the break," said Joshua Subintoro, freshman finance major. "I'm from Jakarta, Indonesia. It would cost me somewhere around $5,000 to fly home and back just for Christmas break."
Subintoro said actions need to be taken by the university to aid students further.
"I feel that Webster should be more accommodating to students," Subintoro said. "Some (international students) that I know don't have the money to stay in the dorms for break or are lost on where to go. And really, there aren't many international students here compared to the amount of traditional students. Even flat out just letting international students stay in the residence halls for free would make more sense than just kicking us out or making us pay to stay here being so far from home."
Webster doesn't only turn students away. It accepts a select number of winter break housing applications. Students who wish to stay in the dorms on campus have to fill out an application made available on Nov. 12. From there, the Office of Housing and Residential Life, located in 130 West Hall, reviews the applications.
Kelly Malone, coordinator of the Webster Office of Housing and Residential Life, and Megan Lucsko, community director of the Office of Housing and Residential Life, decide if a student's circumstances warrant the university providing on-campus housing during winter break. If an application is approved, there is a  $500 fee attached to it if a student chooses to stay in the dorms. The fee also does not include food or personal items.
Subintoro said he plans to stay with friends during winter break because he can't afford to travel home or stay on campus.
"I just can't afford it. I haven't seen my family since I left for college, though I like it here at the university," Subintoro said.
Subintoro looks forward to spending time with his friends and enjoying the holiday season here in the United States.
Hamood Al-harbi, freshman biology major, also hasn't been home to Riyadh, Saudi Arabia, since the beginning of the semester.
"It would be pretty expensive for me to go home for any break except for summer break being that the trip alone would be somewhere in the thousands," Al-harbi said. "I'm thinking that for break, I'm either going to go to New York City to see the ball drop in Times Square or somehow find the money to go back home. It'll be a lot of fun either way — it's winter break."
Share this post