Carol Daniel, Earl Austin Jr. and Chris Lee are going to be honored at a "Living Legends" event, which will be hosted by the Greater St. Louis Association of Black Journalists.
The Greater St. Louis Association of Black Journalists, an affiliate of the National Association of Black Journalists (GSLABJ), is hosting a "Living Legends" event and awards reception for three influential members of the media community on Nov. 6. The "Living Legends" event will be honoring sports journalist Earl Austin Jr., KMOX radio host Carol Daniel, and Chris Lee the former editor of JVL News.
According to its website, the GSLABJ has been supporting journalists and students in St. Louis for over 40 years. Daniel is the former president of the organization. She is also a former educator at Webster University as a journalism professor. Daniel began her career in 1995 at the "Voice of St. Louis." She was instrumental to the launch of the Emmy-winning television talk show, "Great Day St. Louis."
Austin is a former writer for the St. Louis Post-Dispatch and St. Charles Journal. Since 1995, he has served the St. Louis community as an award-winning sports editor for the St. Louis American. Austin is also a member of the St. Louis Sports Hall of Fame.
"It's a real honor to receive this kind of recognition," Austin said, "There are so many African-American people in sports who have come before me. I am standing on their shoulders."
Austin said, among others, he was inspired by Larry Whiteside, an esteemed sports journalist from Austin's hometown of Milwaukee.
"One thing I tell young Black journalists is that there are so many avenues open to you today," Austin said. "There are so many avenues whether it's YouTube or TikTok to show your talents."
Austin has covered Black student athletes that are now in the media field. He said he is inspired by them "picking up the mantle."
Lee is the former editor of JVL News and spent 23 years in public relations at AT&T, formerly Southwestern Bell. Lee credits affirmative action programs for his hiring at Southwestern Bell in 1978. Affirmative action programs were implemented to ensure members of historically marginalized groups were not discriminated against during the hiring process.
While at JVL, Lee worked closely in St. Louis communities and provided stories to audiences with a "community perspective" he believed mainstream journalism was missing. He was also the GLSABJ treasurer for a decade. Currently, Lee runs a nonprofit consulting firm.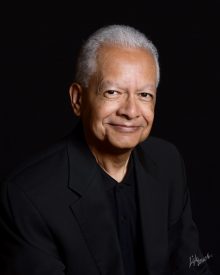 "I was pretty surprised when I was contacted and advised I was selected as a 'living legend,'" Lee said, citing his diverse work experience.
Lee also stressed the importance of promoting the field of journalism to young people. He says that improving diversity in newsrooms is something "we have to continually fight for."
"It's important for our society to have stories written or told by underrepresented groups," Lee said.
According to the press release from Eagle Productions, the event's keynote speaker is Johnny Green Jr., the first African American to spearhead CBS operations in New York. Art Holliday of KSDK-TV, St. Louis, will introduce Green.
The "Living Legends" event will take place at Il Monastero on Saturday, Nov. 6. The reception with food and drinks will begin at 5 p.m., with the awards ceremony taking place at 6 p.m. Tickets are on sale for $40 at: https://www.eventbrite.com/e/2021-living-legends-awards-program-tickets-187875740397.
Share this post