When Gina Carano was removed from future Lucasfilm projects this week, fans saw it as evidence of Disney finally standing up against prejudice. As Disney's track record shows, this long-overdue first step isn't enough.
Carano, an MMA fighter turned actor, appeared in the first two seasons of the hit Disney+ Star Wars series, "The Mandalorian." Cast as a secondary protagonist to Pedro Pascal's titular character, Carano portrayed Cara Dune, a former Rebel soldier who earned the title of Marshall in the New Republic's forces. Dune was likely but unconfirmed to appear in "Rangers of the New Republic," a spinoff announced in December 2020.
Despite her character's heroism, Carano herself was anything but. Since her debut on "The Mandalorian," Carano began posting inflammatory and derogatory content on social media. Her Twitter timeline was filled with everything from conspiracy theories of voter fraud and anti-vaccination to belittling others for wearing masks during the pandemic, even supporting the Capitol riots on Jan. 6.
A particular example that drew criticism was a post in November 2020. Carano changed her Twitter profile to read "beep/bop/boop," mocking the format Twitter members use to notify others of their preferred pronouns (ex: he/him/his, they/them/theirs). Meanwhile, her costar Pascal was supporting his sister, Lux Pascal – who recently came out as a trans woman – through her transition.
On Feb. 10, Carano shared a TikTok comparing being a Republican in the Biden administration to the experiences of the Jewish community during the Holocaust. This was the final straw for Disney, who stated that Carano would not appear in future Lucasfilm projects. Carano was also dropped by her talent agency, UTA, and had been dropped months before by her publicist, ID.
"Gina Carano is not currently employed by Lucasfilm and there are no plans for her to be in the future," a Disney representative explained in a statement. "Nevertheless, her social media posts denigrating people based on their cultural and religious identities are abhorrent and unacceptable."
While many rejoiced that Disney would no longer platform Carano's bigotry, Carano and her supporters voiced their disdain on social media. The hashtag #CancelDisneyPlus hit the trending tab within a few hours, telling right-wing fans to unsubscribe to the streaming service. Later that week, Forbes reported the sixth episode of the Disney+ exclusive Marvel show, "WandaVision," remained in the top viewing spot worldwide for streaming for over a week.
Carano was welcomed by Ben Shapiro of the Daily Wire to collaborate on a movie project. The two disavowed Disney and claimed left-wing studios have monopolistic control over the entertainment industry, saying their project wouldn't let them be "canceled." (It's unclear if Carano has seen Shapiro's resume from his failed screenwriting career before the Daily Wire, but that will surely have no impact on the quality of their film.)
In a Daily Wire editorial, Shapiro describes his upcoming content as "edgy, entertaining, awesome movies that won't mock your values." It's a hollow statement considering the duo complain they can't mock others' values, as done by Carano's "beep/boop/bop" post or Shapiro's "facts don't care about your feelings" rhetoric. They act like their values should be free from criticism, but values or identities they disagree with are fair game.
Ironically, Carano's new platform devalues her point about cancellation. She complains that her voice was silenced by a monopolistic left-wing media, yet she says this to a Twitter audience of millions, and will soon repeat that message through an existing right-wing platform. It's hard to view Carano as a victim fighting the system when she can easily switch to a different publisher who aligns with her views.
However, Carano's biggest inconsistency is her claim about Disney's progressiveness. The same week Carano was fired, Disney consolidated and closed Blue Sky Studios, then canceled their upcoming productions. One such casualty was "Nimona," an adaptation of Noelle Stevenson's graphic novel which was relatively close to completion. Fans of the novel were outraged that the film, which featured LGBTQ+ leads and romance, didn't survive Disney's bias towards representing heteronormative relationships.
Carano was only fired after several instances of abhorrent behavior; transphobia, anti-vaccination, Capitol riots and more couldn't convince Disney to drop her contract. When "Rangers of the New Republic" was announced during an Investor Day showcase, the worst Disney did was not announcing the cast of the show. A slap on the wrist for bigotry is a privilege Carano benefitted from, while other Lucasfilm employees and affiliates suffer from said bigotry.
This isn't shocking given how Disney's sequel trilogy treated diverse cast members. The sequels ended up as poorly as they did because Disney didn't have a concrete plan and made it up along the way, removing and retconning elements based on criticism for each subsequent entry. As an unfortunate side effect, Disney backed down when hit with racist backlash to cast members, downplayed their roles and removed them from marketing.
Kelly Marie Tran, who played Rose Tico in "The Last Jedi," was reduced to a couple of minutes of screentime in "The Rise of Skywalker." John Boyega's Finn started off as a lead protagonist in "The Force Awakens," alongside Daisy Ridley's Rey, with the two facing Adam Driver's Kylo Ren in the climax, but was eventually downgraded to a background character in Rey and Kylo's story.
"What they want you to say is, 'I enjoyed being a part of it. It was a great experience,'" Boyega said in a GQ Magazine interview about his role. "Nah, nah, nah. I'll take that deal when it's a great experience. They gave all the nuance to Adam Driver, all the nuance to Daisy Ridley. Let's be honest. Daisy knows this. Adam knows this. Everybody knows. I'm not exposing anything."
Carano's firing also came a week after Krystina Arielle, host of "The High Republic Show," was harassed on social media for calling out systemic racism. The official Star Wars Twitter account posted a message saying that the community doesn't tolerate "bullying and racism." Audiences felt the statement was meaningless due to Disney's treatment of BIPOC actors, along with the company allowing Carano's discrimination to go unchecked.
Season 3 of "The Mandalorian" will likely be unaffected by Carano's departure, although "Rangers of the New Republic" may see a recast or replacement protagonist. However, the real concern isn't the effect on the quality of Disney's shows, but rather how the company will act upon the values it claims to stand for. Disney has the power and platform to change its environment, but without action, its brand image is as hypocritical as Carano's.
The Star Wars community should be "one of hope and optimism" as its message to Arielle suggests, but it cannot be that unless Disney proactively fights prejudice within its ranks and protects its employees from harassment on the basis of identity. If Disney wants Pascal to lead its streaming service's killer app, it needs to foster an environment in which he and his sister will feel safe.
Share this post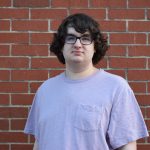 Sean Mullins (she/they) is the managing editor and webmaster for the Journal, formerly the opinions editor during the 2021/2022 school year. She is a media studies major and professional writing minor at Webster University, but she's participated in student journalism since high school, having previously been a games columnist, blogger and cartoonist for the Webster Groves Echo at Webster Groves High School. Her passion is writing and editing stories about video games and other entertainment mediums. Outside of writing, Sean is also the treasurer for Webster Literature Club. She enjoys playing games, spending time with friends, LGBTQ+ and disability advocacy, streaming, making terrible puns and listening to music.