Victor Arellano illegally immigrated to America 25 years ago. He lived in fear of being deported until he obtained a Green Card.
Arellano said he moved to America for a better life. His wife, Gabriela Ramírez-Arellano, believed the language barriers he experienced temporarily got in the way of his dream: owning a restaurant. Gabriela Ramírez-Arellano said she helped his dream become a reality by assisting with translations and co-owning what became Don Emiliano's Restaurante Mexicano in O'Fallon.
"Finally I got my papers, my green card, but I was 22 years underground," Victor Arellano said.
Gabriela Ramírez-Arellano immigrated to California from Mexico in 1973 when she was five-years-old. She came with her immediate family and has since become fluent in English. Victor Arellano said he did not have the same support system when he moved to America from Mexico.
Victor Arellano said his first Christmas in America felt difficult because his family did not move with him. He came for a better life, he said, but his children were unable to accompany him. He still struggles during this time of year, he said.
Victor Arellano struggled with language, but with his wife's help, he passed all of the restaurant certification tests. Gabriela Ramírez-Arellano said the widespread language barrier in the U.S. hinders many aspiring immigrant business owners.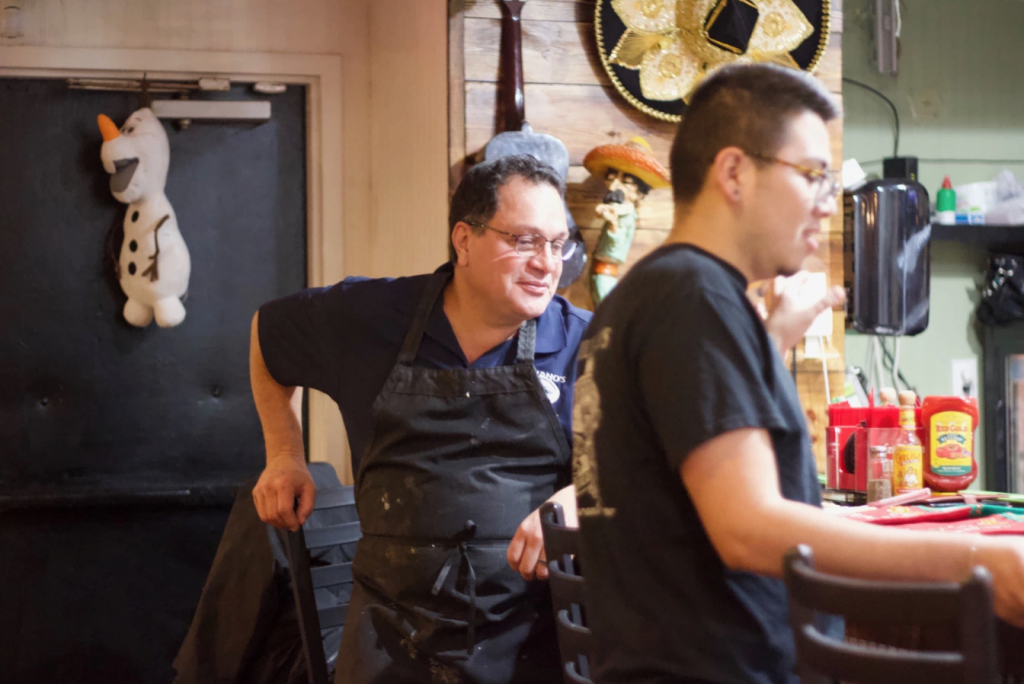 "When you talk about language, it isn't just speaking," Gabriela Ramírez-Arellano said. "It's also reading, how it's translated and making sure it's translated properly. [Victor] was having a hard time passing the test because the translations weren't as good as they could be."
Gabriela Ramírez-Arellano also works as the business counselor for the Hispanic Chamber of Commerce of Metropolitan St. Louis. The first initiative she orchestrated for the Chamber of Commerce included working with companies to ensure proper translations.
Gabriela Ramírez-Arellano said she noticed no difference between the certification tests given to Colombians and Mexicans. She said distinct differences exist among regional dialects.
"I think one of the first things is really just trying to understand what specific community you want to work with because Hispanics are lumped into one," Gabriela Ramírez-Arellano said. "There are so many countries that are represented that speak Spanish, and they have their own Spanish terms. This is why translation is so important."
Gabriela Ramírez-Arellano expressed the need for more multilingual individuals and proper translations, as well as the need for intercultural competency.
Professor Silvia Navia Méndez-Bonito teaches Spanish at Webster University and is the department chair of the International Languages and Cultures college. Navia Méndez-Bonito said the Spanish speaking population is growing very quickly, and even though they are learning English, accurate Spanish translations remain a necessity.
"When you say things in the native language of another person, that is effective because it's part of the identity of the person belonging to another culture," Navia Méndez-Bonito said.
She expressed the need to learn multiple languages and become more knowledgeable about cultures outside one's own.
"Every language is loaded with culture," Navia Méndez-Bonito said. "Remaining monolingual in today's day limits you a lot, I believe, especially if you remain English monolingual."
Navia Méndez-Bonito said she believed if the American school system pushed for a better understanding of another language, there would be fewer language barriers and more accurate translations.
Although Victor Arellano experienced multiple language barriers, he expressed the need to take advantage of the jobs available. He said he does not believe he would be successful without the business help and language assistance from Gabriela Ramírez-Arellano.
"One of my biggest supporters is my wife," Victor Arellano said. "She helps me with [challenges] all the time. She's got a lot of experience in the business."
Share this post