Written by Stephen Swai, an afropolitin study abroad student from Tanzania  studying at Webster's Leiden campus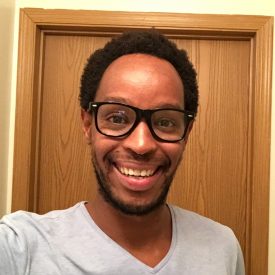 It was Aug. 7, 1998 around 10:34 a.m. when we heard a loud thundering noise, piercing through the air with tremors. Some thought it was an earthquake and others were oblivious in a country with no history of earthquakes. I was in class then.
Other kids and I, excitedly confused, ran out of class, as we heard the sound of something resembling breaking ceramic. Outside we found a terracotta roof tile that had come undone, its body shattered into pieces.
By the afternoon, news had taken rounds that the U.S. Embassy in Tanzania, one mile away from our school, had been bombed in a 'terrorist' attack. Many of us kids were not familiar with this word at that age. It was the first time we heard it. Later that afternoon it became known that the U.S. Embassy in Kenya was also bombed a few minutes before the one in Tanzania.
Later that evening after class, I was glued to the television as ITV covered the story. Eleven people died in Tanzania and 213 in Kenya. A total of 4,500 people were injured.
Earlier this year in Leiden, Netherlands, my American friend Stephanie was surprised when one of our classmates, a Nigerian, discussed the primaries in a manner that was well-versed in U.S. politics.
Effortlessly, he threw in candidates' policies, statistics and history patterns, CNN and Fox leanings, battlegrounds states and the fact that independents will decide this election.
Later in August, while out and about in Amsterdam, an American in our midst asked why I cared about the U.S. election. In fact, the question might have been why would anyone care about the U.S. election if they are not U.S. citizens?
Before I divulge, to make it clear it is pertinent that this is not an endorsement for any candidate. I am not endowed with ability to sway anyone's opinion: this is simply a piece that seeks to underscore why the current election is one of the most talked about, and why people outside the U.S. are concerned.
First, with great power comes great responsibilities. Long ago, the U.S. decided to become the superpower, its currency the denominator, its democracy the role model to be exemplified. Because the U.S. has placed itself on the iron throne, it has inevitably become the reference point.
In tandem with this is the fact that countries and groups of people around the world are affected differently by U.S. politics. For example, the American pastor Scott Lively was instrumental in the introduction of 'kill the gays bill' in Uganda that led to the LGBT members being ousted in a local newspaper, disowned by families, fired from their jobs and to flee the country. On the other hand, Obama during his visit to Kenya last year made it known to President Uhuru Kenyatta that gay rights were human rights in the most controversial speech, in a country where this is seen as taboo.
Countries either benefit from USAID programs, trade agreements and other forms of support or find themselves knee-deep in sanctions and wars instigated by the U.S.
However, what seems to be of great concern in this year's election is the relevance of the issues being contested and the general tone. For one, the world identifies with both candidates in some ways. Hillary's speech in 1995 on 'women's rights are human's right once and for all' created ripples among feminists and women rights activists around the world. On the other hand, Donald's Apprentice and his personality has inspired many when it came to business acumen and shrewdness.
The concerns of this election are two-fold. For one, there are issues that directly affect the citizens of the world like immigration and trade plans. For example, for the first time in history the French and the Belgians might be banned from coming to the U.S. for a period of time. Second, people not directly affected are concerned from a humanitarian point of view on what will be the canvas of human rights like.
This year's election is unprecedented in many ways than one and everyone is watching, out of distant interest and serious concern.
I believe that the laboratory of U.S. politics doesn't happen within the confinement of its borders. Its effects seeps out either like a lavender scent or poisonous gas. This is what makes everyone concerned about this election. And even though they are not Americans they do have the right to be concerned.
Share this post