Webster University adjunct Kent Martin has a career as a journalist and broadcaster that is based on one idea: according to Martin, "There is always a story to be told."
Martin landed a temporary gig at NPR's "All Things Considered" in Washington D.C. in the fall of 1976 after graduating from the University of Missouri (MU) with a bachelor's degree in journalism.
"From Washington, I was editing pieces for broadcast with the best in the business," Martin said.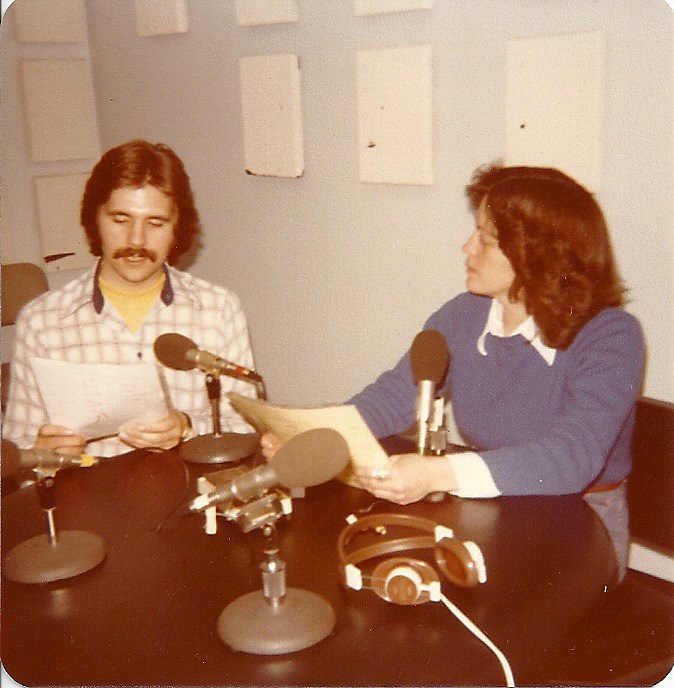 Before his MU days, Martin wrote for the Center High School Yellow Jacket in Kansas City, Mo., his hometown. However, he said he kept thinking about radio.
Martin said he trudged into the cornfields of Northwestern Missouri to KUDL-FM with one goal: to learn the business. He was volunteering as intern at the station.
"That's the kind of job that is always going to be there," Martin said. "At least that's what I was thinking back then."
Radio days
On his way back to Kansas City from Washington, Martin stopped by Columbia to catch-up with his MU colleagues. While there, he was hired to run the newsroom at KBIA-FM for the next five years. After being hired, he enrolled back at MU to pursue a master's degree in political science.
Martin said journalism school at MU had a strong relationship with station KMOX-AM in St. Louis at the time. At a KMOX-hosted banquet in St. Louis during the winter of 1982, he was offered a position that would not wait.
The master's degree was out, even though Martin had completed the coursework.
"The opportunity presented itself through my program director at KBIA," Martin said. "I had to jump at it."
Martin spent the next nine years at KMOX. He married Melanie Lyons, a nutritionist, during his first year at the station. After the couple lost two parents in the same year shortly into their marriage, Martin thought again about radio.
"I kept looking down the road and trying to figure out, 'where can I go with this next?'" Martin said.
The big jump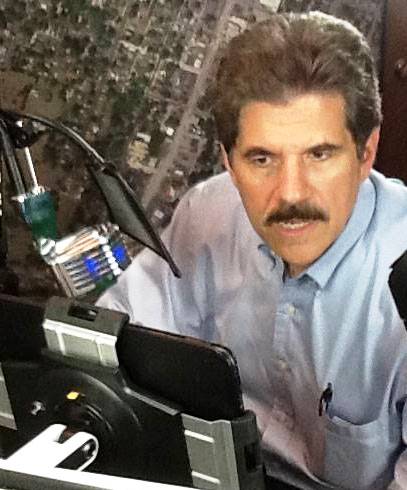 Martin said he could have kept reporting or held out for a management position, but KMOX news director John Angelides had a staff that was not moving on any time soon.
Martin started looking around and comparing notes with people who had moved into public relations and found out that he could easily move into the department.
"My journalism skills moved right over into public relations," Martin said. "I'm still telling stories. I'm still writing."
Next, he tapped into people from the closed local dailies like Tom Pagano, former City Editor at the St. Louis Globe Democrat. Pagano went on to gain success at St. Louis-based public relations firm Fleishman Hillard after leaving the city desk in 1984.
After a short stint at the now-defunct telecommunications provider MCI, Martin made it to Fleishman Hillard in 1995.
"I learned from some of the best in the business… again, but after three years, I kind of got stuck in media relations," he said.
To expand his skills, Martin looked to smaller firms who needed direction, working with companies who were expanding up until 2001.
School in session
Martin said a KMOX colleague who also taught a class at Webster was leaving the station to take a job out east.
The class was at night and Martin thought it would be fun. However, the demands of KMOX during the day shift was too much.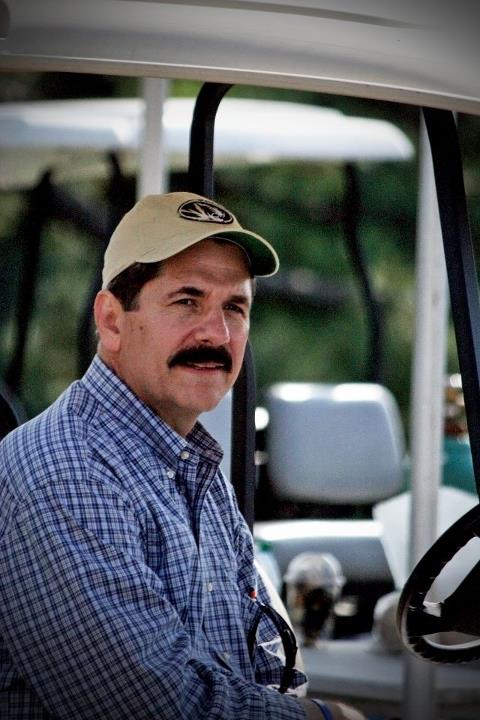 "I just couldn't keep up the pace," Martin said.
But three years ago, another Webster colleague, adjunct Kim Groneck, asked Martin about a media relations course that needed an instructor.
"The schedule is always a challenge, but I've been able to retain Webster… thankfully," Martin said.
Martin also teaches broadcast journalism as an adjunct instructor at St. Louis Community College at Forest Park in St. Louis.
Belleville News-Democrat feature writer Teri Maddox is a fellow instructor at the college.
Maddox said Martin is "old-school" in understanding the importance of accuracy, ethics, grammar and storytelling.
"He embraces social media and new technology as important tools in modern journalism," Maddox said.
Maddox and Martin teach in adjoining classrooms at Forest Park.
"A major part of Kent's class involves discussion of current events," Maddox said. "And frankly, some students have no idea of what's going on, but Kent never shames them or tries to make them feel bad. He gives them positive reinforcement for their ideas and perceptions."
Martin currently lives in St. Louis with his wife and has two children, Melissa and Tim. Although he has left radio, Martin still does voice-over work on occasion and hosts segments on HEC-TV, a St.Louis-based producer of education and arts television programming.
Share this post