*Video by Bill Loellke
Webster University students Timotius Gunawan, Dalton Edwards and Christopher Austin share one belief: everyone should learn how to defend themselves.
They are currently teaching others to do this through their new organization, the Webster Self-Defense Club.
Dalton 
Edwards said he came up from a rough background that consisted of bullying, both verbal and physical.
"People said things to me that no one should say to anyone ever," Edwards said. "People did things to me that no one should have to go through."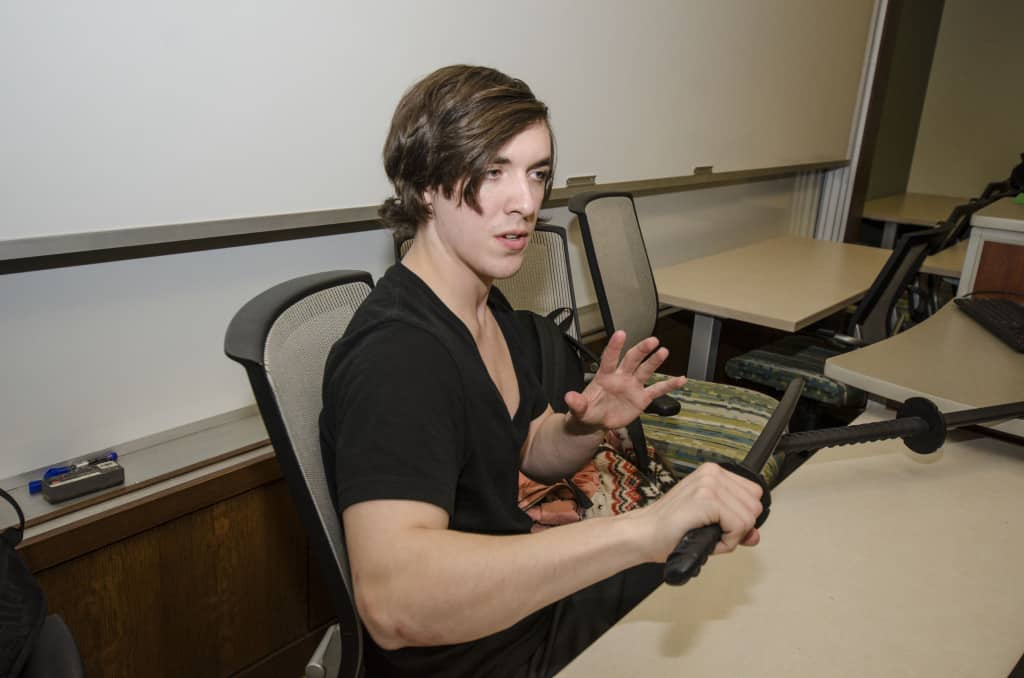 Edwards said this bullying closed him off from others.
"I was really angry and didn't like people for a while," Edwards said.
That experience was a major contributing factor for him to want to help others learn to defend themselves when he came to Webster.
"I do it [train others] because it's important for me to make sure that no one ever has to be a victim like I was," Edwards said.
Timotius and Christopher
Gunawan said he has a long history of studying martial arts, something that began with his great-grandfather.
"I want to bring that joy [of martial arts] to people," Gunawan said.
In addition to being a student at Webster, Gunawan is a Tae Kwon Doe instructor. He is from Indonesia and is a member of the Indonesian military.
Gunawan said self-defense can be a helpful factor in a "dangerous world."
Austin currently serves as a member of the National Guard. This background helped him form a strong belief that others should learn to defend themselves from harm.
"It is my passion to teach and to help people learn how to defend themselves," Austin said.
Austin has been teaching self-defense to students for a year and a half on his own time. Gunawan and Edwards were teaching self-defense as well.
"We felt that joining together would have been far more effective and efficient," Austin said.
Defending oneself
The organization was officially recognized by the Student Government Association (SGA) Feb. 2, 2016. Edwards said SGA was welcoming to the idea of the Self-Defense Club and that, even though he thought SGA might have been apprehensive, everyone was surprisingly on board.
Gunawan said he believes SGA approved them because SGA knew the organization was meant to benefit students in dangerous situations.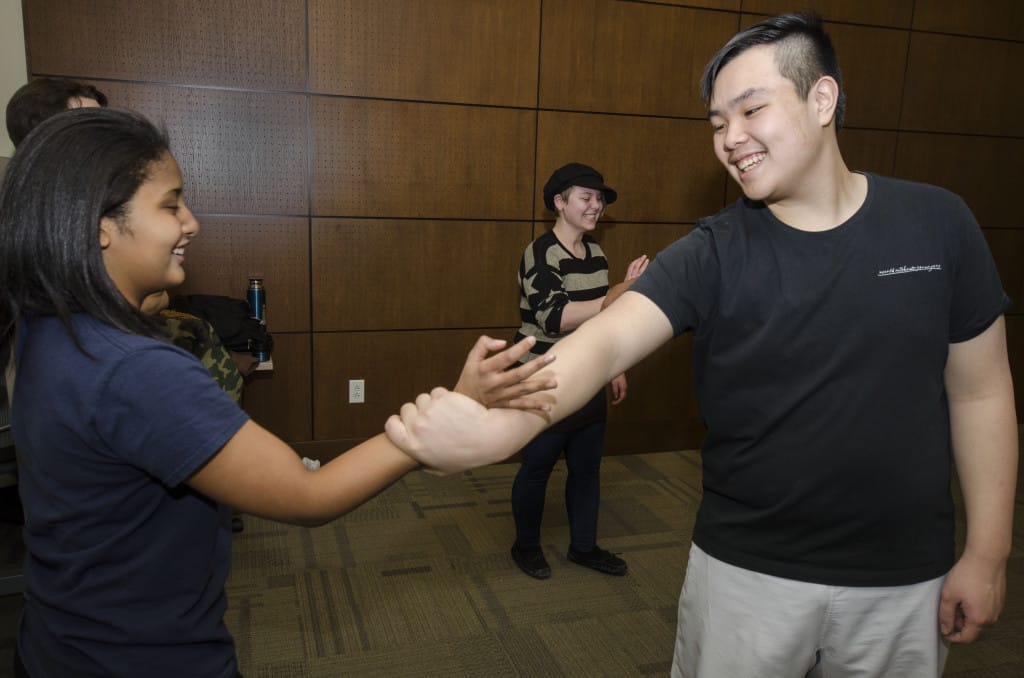 In terms of physical combat, the organization teaches a wide variety of defense, including hand-to-hand combat, sword and knife combat and defense against guns.
Edwards in particular is knowledgeable in sword history and combat.  He owns various plastic swords (for practice) and real swords, from katanas to English broadswords. He said the plastic replicas are similar in terms of weight to those of their real-life counterparts.
Even more difficult than the physical aspect for the three is the emotional aspect of self-defense. Gunawan said sometimes, it is not about the physical defense, but the mental defense as well.
"How you think is a part of self-defense," Gunawan said.
Edwards said they could train students in physical combat all day, but emotional combat depends on what students will open up and share inside.
The three said they are very welcoming to their students and very patient. Edwards said they wish to teach differently than some of the instructors they had.
Austin said that self-defense in a college setting is important because it reflects on the community as a whole.
"We need to take part in defending ourselves and helping our community defend itself," Austin said.
Share this post