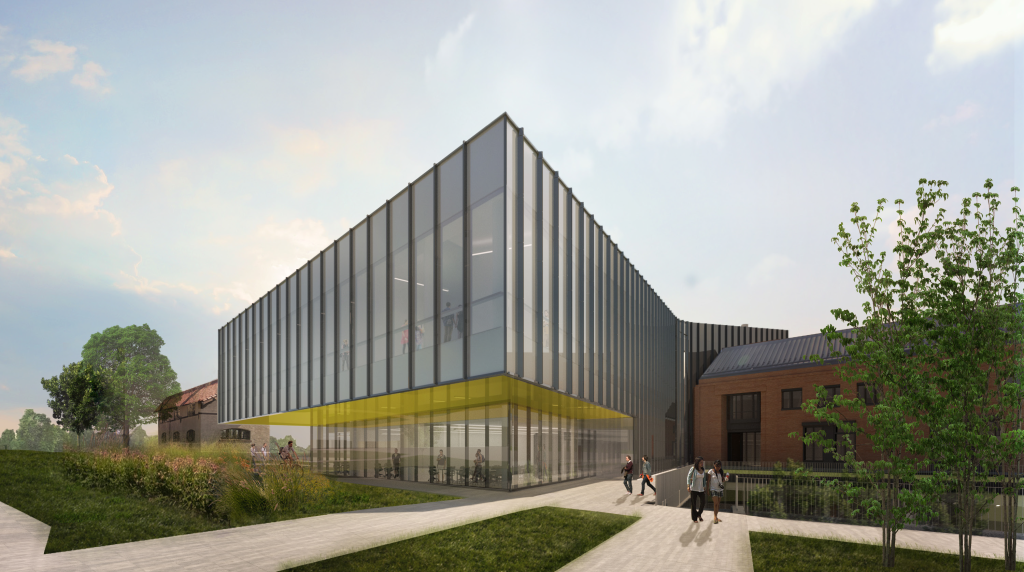 Webster President Elizabeth Stroble said without the generosity of late trustee member Laurance Browning and his family, several of Webster's newest building and additions would not be possible. The latest building the Brownings helped fund is the Interdisciplinary Science Building (ISB).
Laurance Browning, a lifetime trustee of Webster University, died in 2012. He was survived by his wife Virginia (Jinny) Browning and their three daughters, all of whom attended the ISB groundbreaking Sept. 9. Jinny Browning was also presented a golden shovel and broke ground with several administration members and contributors to the ISB project.
In a written statement on Webster Today, Jinny Browning said her husband believed biological sciences were imperative to a successful campus.
"Larry truly loved Webster. He always said, 'you cannot have a good university without a good biological sciences program,'" the statement said. "It is a fitting legacy of Larry's love of Webster to ensure exceptional academic leadership and student engagement in the biological sciences through the creation of an endowed professorship."
Laurance and Jinny Browning donated $1 million to Webster to develop the new Laurance L. Browning, Jr. Endowed Professorship in Biological Sciences in the College of Arts and Sciences. The professor hired will work to build biological studies at Webster.
Browning's contributions to Webster helped several of Webster's campuses. The Brownings donated $1 million to fund the expansion of the Loretto-Hilton Center for the Performing Arts.
"You can't imagine this building in the past, now, and certainly in the present without thinking about Jinny Browning and the Browning family," Stroble said at the ISB groundbreaking. "We're just profoundly grateful from unparalleled generosity not only in the Interdisciplinary Science Building, but of causes you have and continued to support."
Share this post