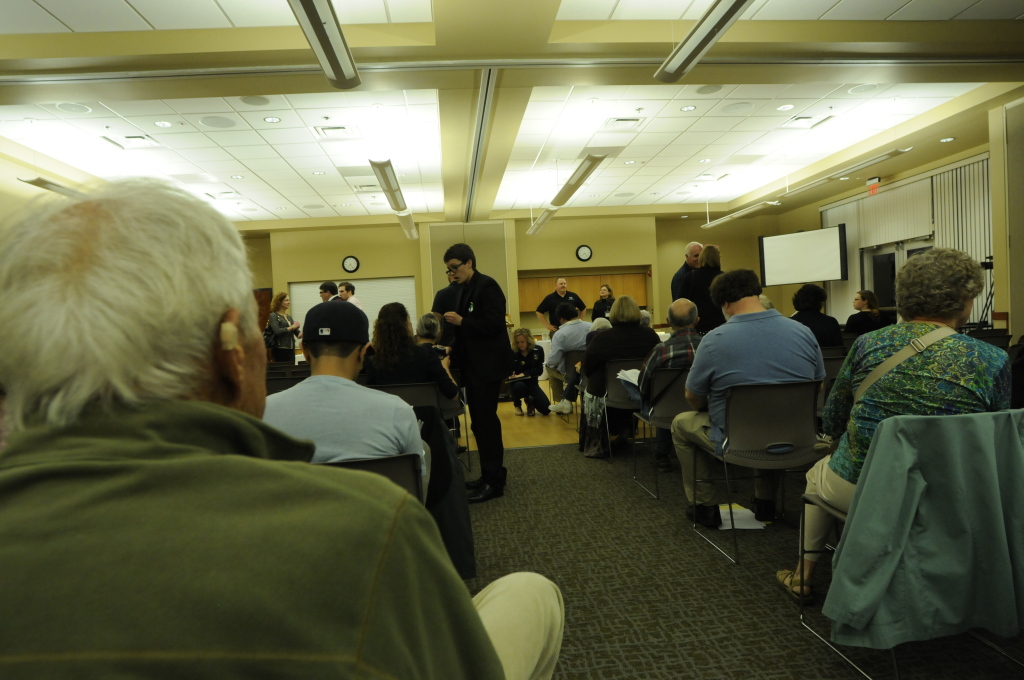 The second public hearing for Webster Grove's proposed educational zoning takes place tonight at the Webster Groves Recreation Center. The second hearing was called after over 70 people filled out speaker forms at the first hearing on Sept. 2 in Webster's city council chambers.
Webster University and Eden Theological Seminary believe they are the two institutions targeted by the zoning. Eden President David Greenhaw said the proposed zoning was clearly about users, not uses. He said it was clear the city council were working against the university and Eden.
If passed, the university fears the proposed zoning would bring on-campus projects and collaboration with Eden to an abrupt halt. At a meeting on Aug. 28 in the Sunnen Lounge, university President Elizabeth Stroble warned attendees of the instant ramifications the zoning might have.
"It seems to me that our need to grow and develop and to thrive is at odds with the city's leadership and orientation right now," Stroble said.
Eden fears because of its relationship with Webster, the seminary will be rendered useless by the proposed zoning. Greenhaw said the city council will not only terminate any collaboration between the university and Eden, but also make it difficult to work with any other universities that would like to use the space.
At the first hearing, Councilmember Tori Hunt expressed her worry that if the city council bowed to Eden's requests the Eden property would become an office park.
On Sept. 2, the council heard from Nerinx Hall, the university and Eden. Tonight the support and opposition will come from other groups around the community such as resident of Webster Groves and students.
University Student Government Association (SGA) President Gabrielle Deimeke will speak with several other students at the hearing. Groups like students and residents were asked by Mayor Gerry Welch to collectively share their thoughts on the proposed zoning and present at the second hearing. Students spent the weeks following the meeting gathering information and crowd sourcing concerns over the zoning.
Share this post