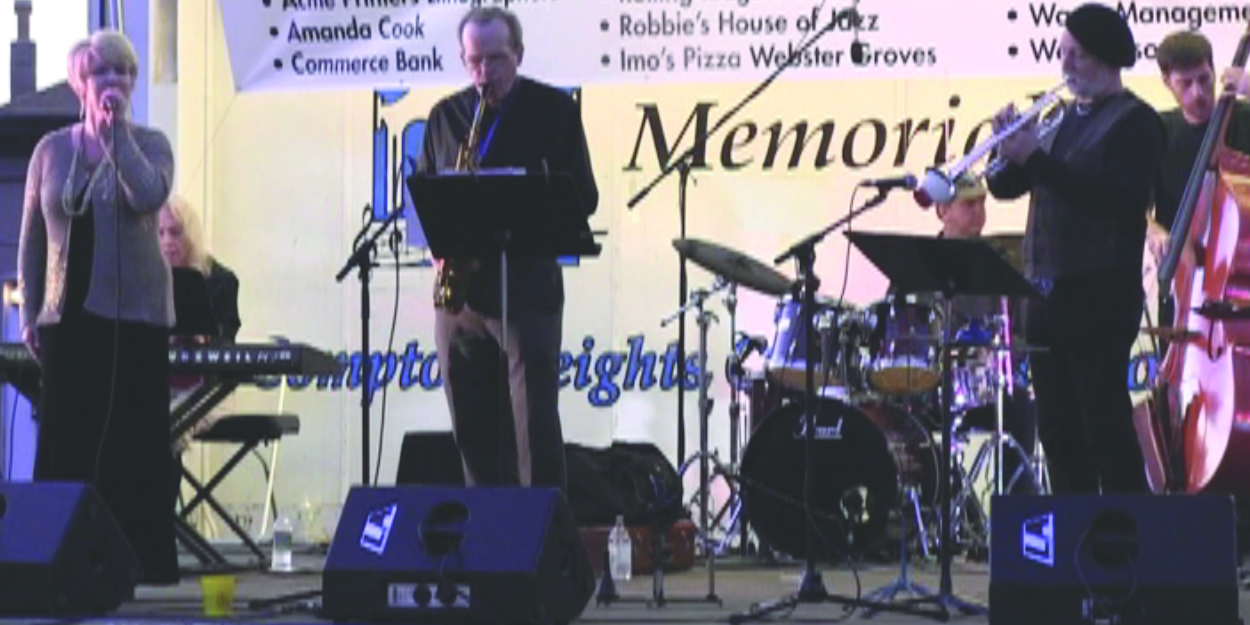 Six Webster University professors took the stage at the 13th annual Old Webster Jazz & Blues Festival. The Festival, on Sept. 21, included:
Paul DeMarinis, saxophone
Randy Holmes, trumpet
Kevin Gianino, drums
Ben Wheeler, bass
Carolbeth True, piano
Debby Lennon, singer
DeMarinis, Holmes, Gianino and True have performed with the university ensemble for about ten years. DeMarinis said the ensemble members are talented and passionate about jazz, making it a good group to play with.
"Performing with the right people is always a wonderful opportunity, and this particular configuration is always fun to play with," DeMarinis said. "All of us have a long history together."
Their energy and talent showed on stage in front of the crowded street in Old Webster Saturday night as they performed selections from the "Great American Songbook."
Artistic Director of the festival Terry Perkins said it's an honor to have the university represented.
"The Webster University Jazz Ensemble is a real tradition here at the festival and the department of music at Webster University, especially the jazz department, has some amazing players," Perkins said.
DeMarinis said the Jazz and Blues Festival is a fun, promotional venue available for Webster's jazz program, that has been at Webster for 30 years.
Gianino hopes performing at events like this inspire and educate their students.
"It's always great to have (students) come out and see what we do," Gianino said. "It shows me that they're interested in learning. It is a good learning experience, not just to hear the faculty, but to hear all the bands out here."
Share this post