In between songs, Cute Is What We Aim For vocalist Shaant Hacikyan talked with the audience about what St. Louis is best known for.
"Pujols is awesome. He's going to do great for you guys this year," Hacikyan said.
After joking with the crowd and receiving laughs, the band went into its song "Miss Sobriety" to cheers from a primarily college audience reliving its middle school soundtrack. The band hasn't released a new album in almost five years.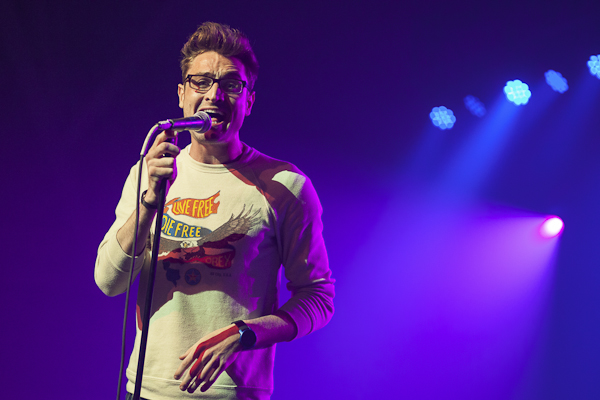 Cute Is What We Aim For headlined this year's Springfest concert with its original lineup. Campus Activities sponsored the show in Grant Gymnasium on Saturday, April 13.
Campus Activities chooses a band every year through an organization called Ironman Sound Industries, an event service company. Ironman sends a list of bands to the university based on the institution's budget. The budget is usually the same every year, said Campus Activities Supervisor Bill Boxdorfer. The Campus Activities planning board and University Center staff assess the options to make a final selection.
"We felt (the band) was something that hadn't been done in recent years," Boxdorfer said. "We've wanted to go with different themes of certain genres that may not have been at Webster in a few years. They still have a good student following here."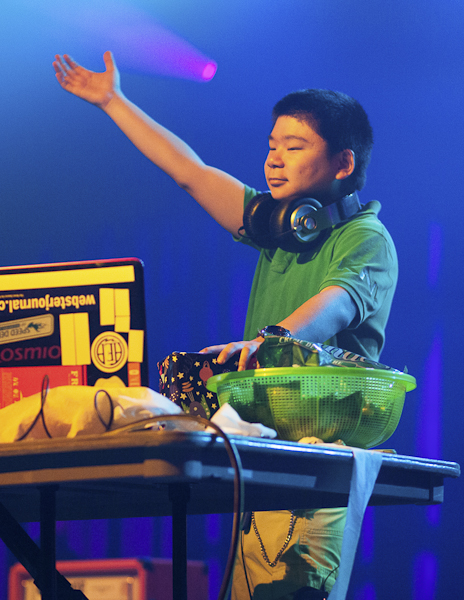 Cute Is What We Aim For reunited in August 2011 after being disbanded for about two years because of member disputes. The band recently finished its first reunion tour in February. It is currently writing new music after a long hiatus.
"Whenever we begin to write a song or record, we never sit there and think of what kind of demographic we want to reach out to," Jeff Czum, guitarist, said. "We just come up with something. And (with) this last process, we definitely went back to our roots, but we just have an extra kick."
The band flew into St. Louis for Springfest the day after wrapping up the first session of recording the new album. The band will travel back to the studio in a few weeks to finish up the record, due out in June. Cute Is What We Aim For hasn't released an album since 2008's "Rotation."
"The music that we're making is something that feels really long overdue for us," Hacikyan said. "Everything evolves, everything changes. It's just a new set of challenges, and new roads that we get to charter."
Springfest wasn't Cute Is What We Aim For's first university show. The band has also played at campuses such as the University of Minnesota. Some of these performances, though, see a low audience turnout.
"Sometimes we can have the most insane production, we'll have the best equipment in the world, massive stage … and there can be like 50 people there," Hacikyan said. "Every single person we have met (at Webster) has just been incredible. I feel really welcome."
Battle of the Bands winner Arwin Anwar, under his stage name DJ Arwin, opened the show.
"It was a completely new experience," Anwar said. "I've performed for other various events, just not on an actual stage."
Springfest was free to Webster students with a valid ID, $5 for faculty and $10 to the public.
Share this post