Webster University's mascot, the Gorlok, recently got its newest incarnation. The Journal wants our old mascot back.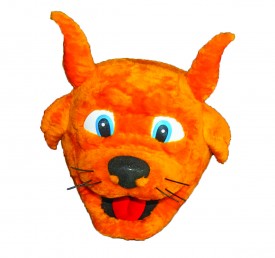 The new mascot costume looks like a dog that rolled in Cheetos dust or got a bad spray tan. Rather than sporting Webster's blue and gold, we have a hideous orange pile of fur.
The old mascot was distinguishable from any other cartoon dog. You could tell it was the face of the "dependable" St. Bernard, as his description states. The new Gorlok has a dopey look that loses all the personality the stern face of the old Gorlok portrayed.
The Journal understands a new costume was needed for the comfort of the wearer. But The Journal thinks the old design should have been kept while maybe made of lighter-weight material and with better ventilation.
While a mascot seems like a small issue in the grand scheme of things, the Gorlok is a representation of this university and one of the first things incoming students and their families see when they come to recruiting events. Let's make that mascot a memorable sight for them — not just a cartoon dog with some weird ears.
Share this post