Paul Carney, Webster University director of enrollment management, said the university's low enrollment numbers are a result of a decreased amount of high school graduates in the area. However, some local private universities saw positive growth in freshman enrollment this year.
Fall 2012 freshman enrollment numbers have been made available through August press releases from Maryville University and Missouri Baptist University. Between 2011 and 2012, Maryville freshman enrollment increased from 334 to 400 students. Missouri Baptist freshman enrollment increased from 229 to 242 students.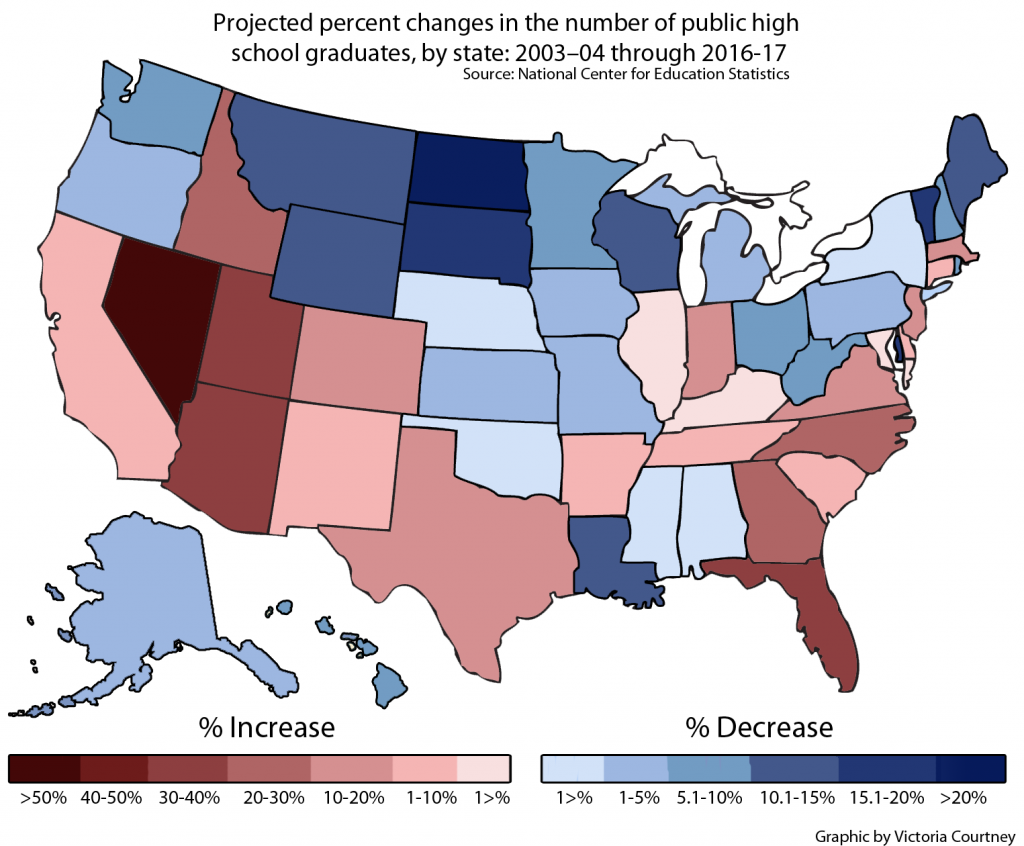 However, as of Sept. 28, 2012, freshman enrollment at Webster's main campus in Webster Groves was 411, which is a drop from 472 freshmen nearly a year ago, said Susan Kerth, Webster spokeswoman.
Maryville's vice president for enrollment, Jeff Miller, said there are many areas that have contributed to growth. Such areas include funding in targeted market research, a recruitment plan focused on regions across the country, expanded academic and student programs, and a move athletically to NCAA Division II.
"As a result, we've (Maryville) become one of only three national universities in St. Louis with students from 45 states and an ever-increasing pool of inquiries," Miller said.
During Webster's fall convocation, President Elizabeth Stroble said Webster needed to focus on increasing student enrollment. Stroble said it was imperative to increase the enrollment.  Stroble said it was imperative to increase the numbers in undergraduate enrollment without jeopardizing graduate enrollment.
"This year is a step back and we must turn it around quickly," Stroble said during fall convocation regarding enrollment numbers.
Kerth said there are several ways Webster could increase its enrollment.
"Increasing our undergraduate enrollment numbers is very important to us," Kerth said. "We will do this by offering attractive academic programs, growing the number of our full-time faculty while maintaining strong connections with our practitioners and adjunct faculty, continuously strengthening our outreach both locally and globally, and investing in our facilities and infrastructure.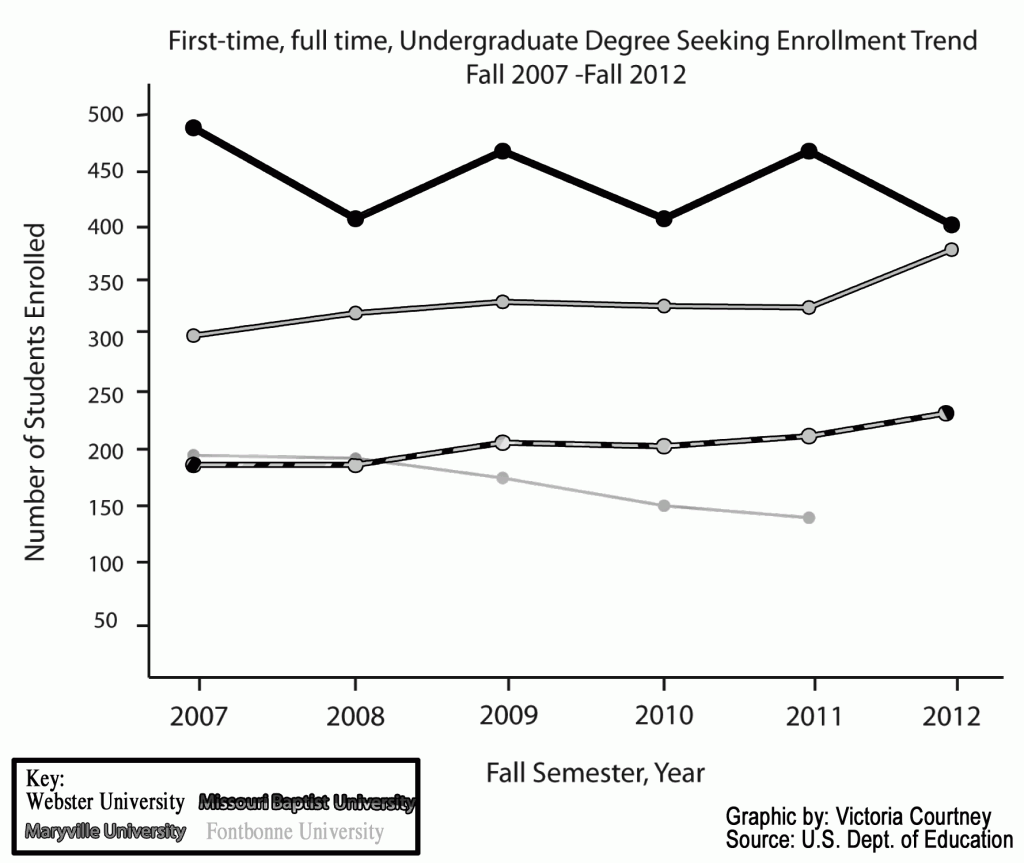 Kerth said the master plan includes several initiatives that aim to increase enrollment including improved course options, student housing and services as well as parking.
According to the U.S. Department of Education, public high school graduates are projected to decrease by 4 percent in the Midwest between 2004 and 2017.  Increases are projected in 22 states, while 28 states are  projected to have decreases.
Despite lower main-campus freshman numbers, Webster's worldwide, full-time undergraduate enrollment has seen a slight increase. In 2011, enrollment was at 3,535 and 3,710 in 2012. According to the U.S. Department of Education, nationwide undergraduate enrollment numbers are expected to increase by 16 percent between 2005 and 2016.
Share this post