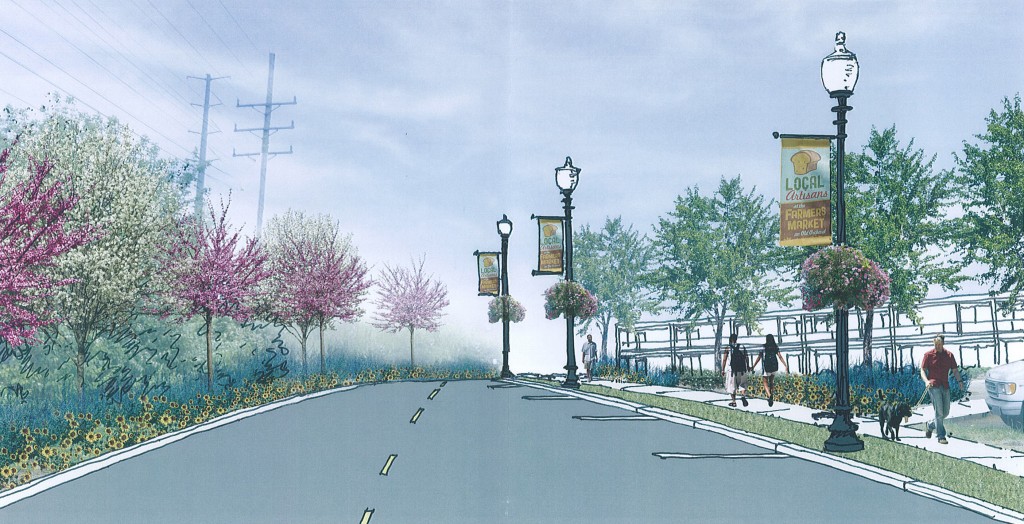 The Webster Groves City Council approved construction on a section of Garden Avenue at its Thursday, Sept. 20 meeting. The street will be closed from east of Lot O near the parking garage to the entrance of East Frisco Avenue. Construction will begin the first or second week of October and is expected to last six weeks.
The city will widen the road to 30 feet. It will also install streetlights along the north side of the road and add landscaping on each side.
The city will also add parking spots along the north side of Garden Avenue. No decision was made about possible restrictions for these parking spots.
Webster University will partially finance the renovations in conjunction with the city. Currently, Webster will pay $177,308.75 for the construction, as well as $8,000 for landscaping along the sides of the road, said Paul Verheyen, director of public works for Webster Groves. He expects the overall price to drop approximately $20,000 after the city rebids a plumbing contract connected with the project.
In 2000, Ordinance 8164 was passed. The ordinance gave Webster University a conditional-use permit, which allowed for the construction of the parking garage on Garden Avenue.
Included in Ordinance 8164 is an agreement by Webster University to make improvements to Garden Avenue prior to construction. According to the ordinance, the street would be reviewed after three years to assess a need for additional improvements. The review took place and the city asked for improvements to the street to better accommodate the new influx of university traffic.
Three years passed and improvements had not been made to Garden Avenue.
Webster Groves City Manager Steven Wylie said these improvements are a long time coming.
"Frankly, it's been pushed off and procrastinated on," Wylie said.
After 12 years, the city has called upon the university once again to help finance the suggested changes to Garden Avenue as stated in the ordinance.

View Garden Avenue Construction in a larger map
Share this post