This afternoon, the Missouri Secretary of State's office announced that the Circuit Court in Cole County dismissed the lawsuit against a new voter ID law filed by the Missouri NAACP and the League of Women Voters.
This news comes only one day after the cutoff date to register to vote in the state of Missouri.
The lawsuit filed challenged the photo identification aspects of new law, HB 1878, a modification to previous voting requirements. HB 1878 requires registered voters in Missouri to provide a photo ID to vote and repeals mail-in ballots, though allowing for some absentee ballots. According to those who approve this proposition, including Gov. Mike Parson, the intention is "strengthening the integrity of each citizen's vote."
The Missouri General Assembly enacted the bill May 12 this year, with Parson signing it into law June 29. The NAACP and the League of Women Voters filed their lawsuit on Aug. 23. Two years ago, the organizations teamed up to file another lawsuit against signature-notarization requirements for mail-in ballots during the COVID-19 pandemic.
"Voting is a foundation of our country," Ashcroft said in the released statement. "It is not only our right but also our responsibility."
More information on voting in Missouri – and acceptable IDs – can be found at GoVoteMissouri.com.
Share this post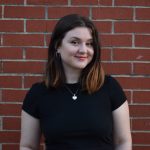 Alexandria Darmody (she/they) is the editor-in-chief of the Journal, and a fifth-year journalism major and FTVP minor. She enjoys digital art, photography and Gillian Flynn. In her free time, she makes collages from old magazines and collects stickers to decorate surfaces. She's also a writer for the Webster-Kirkwood Times and involved on the university's speech and debate team.