The friendship between Webster University students Caitlin Isgriggs and Carrie Juenger started with collecting rocks.
Senior ceramics major Isgriggs and senior studio arts major Juenger met each other in papermaking class two semesters ago. Their shared interests in nature and the outdoors brought them closer outside class.
Their passion turned into a mission to give people a chance to participate in ceramics away from the pressures of school. They are doing this through the Ceramics Club, a new club recently approved by Student Government Association (SGA).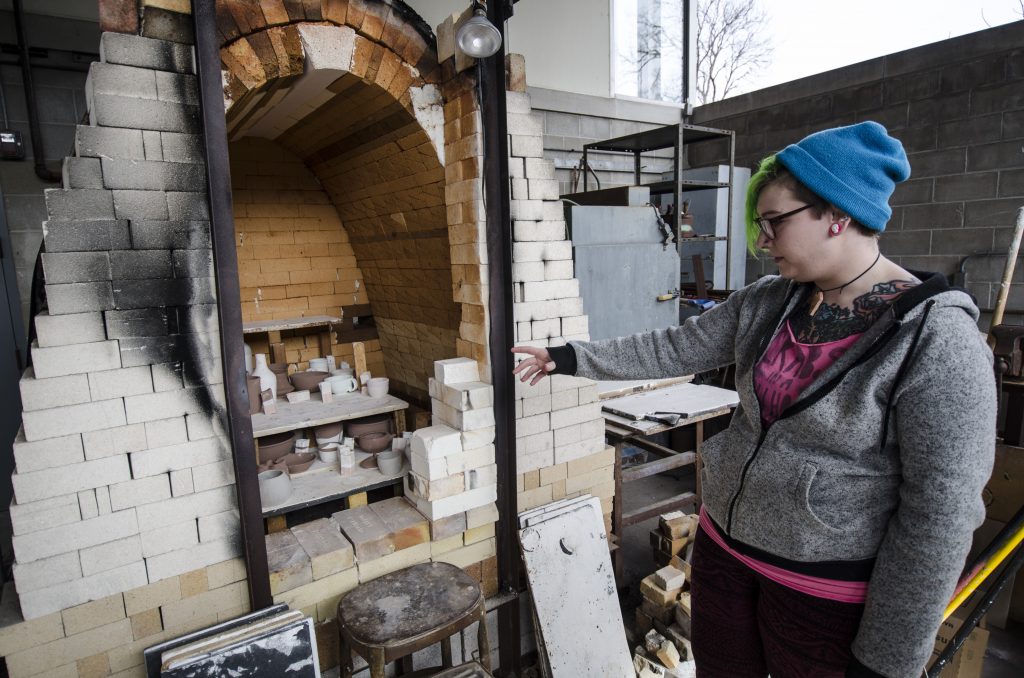 Isgriggs and Juenger went to exhibitions together to learn about rocks and minerals. Being nature enthusiasts, they also went to parks to collect raw materials for their works. They once ended up with more than a dozen plastic bags of plant pieces, clay and rocks.
The process of turning raw materials to usable clay and glaze for ceramics can be long. It can take days just to grind raw clay down to powders. Before the two start creating works, Isgriggs and Juenger said they need to experiment to make sure the finished work will look like what they intended.
Isgriggs and Juenger said even though processed clay is provided for class, they still prefer the raw clay from nature. They said the processing and experimentation bring them closer to their works and give them a better connection to them.
"It's like growing your own vegetables and eat it. It always tastes better," Isgriggs said.
Finding identity
When Isgriggs first transferred to Webster, she studied graphic design, but hated it. Eventually, she found her passion in ceramics; for her, she said, this is "the right thing to do."
"[Ceramics] helps me get by and release stress. It helps push my creativity and explore new worlds," Isgriggs said. "I just like make things with my hands. It just speaks to me more than other stuff."
Isgriggs is making a human-sized tree as final project for her BFA show. She said she feels a special attachment to plants and wants to show it in her work. For her, plants are also intellectual beings but just in a different way.
Getting to spend more time with Isgriggs made Juenger's passion about ceramics grow. Unlike Isgriggs and her giant piece, Juenger is trying to impress people by quantity in her final projects. Juenger is making a thousand horses in different shapes and postures and eventually to present them in a huge pile with heads and legs interlacing. She has about 300 horses now and her strategy is to make 10 a day.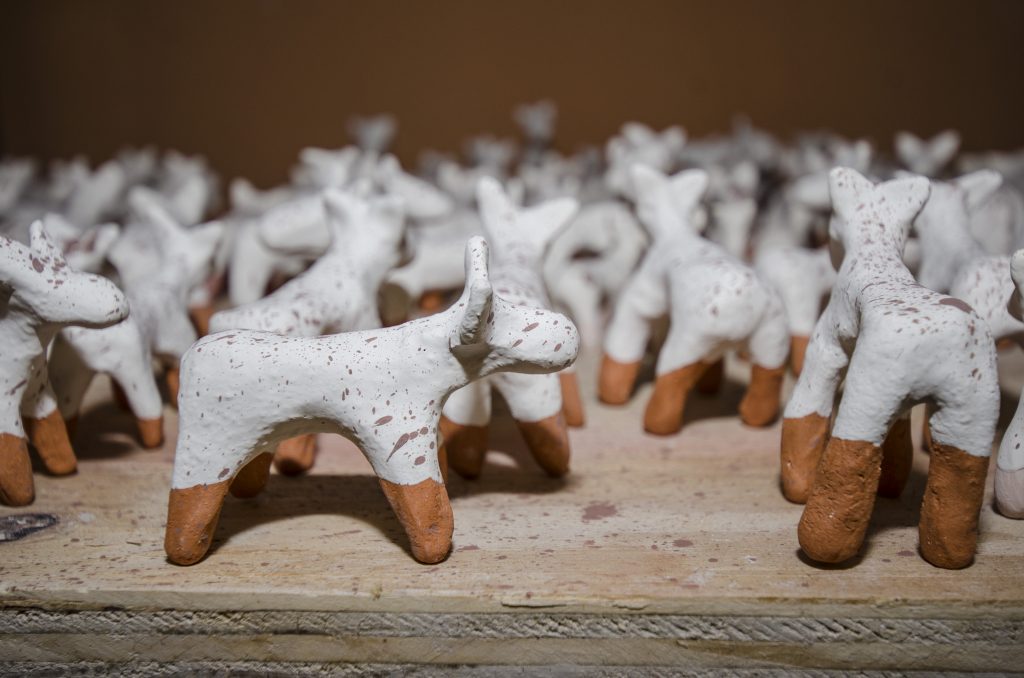 Horses are a recurring theme in Juenger's work. To Juenger, horses mean deceit and lying. Juenger said when she was little, her father promised her that she would get a horse. She prepared for getting a horse and was ready for it but never got one. This was the first time Juenger recalled she felt deceived.
"I just take the horse idea to the extreme and create an entire piece about horses," Juenger said. "I was not allowed to have a horse so I just make all of my own horses and I will have a thousand."
Ceramics club
Juenger said the club should provide "a pressure-free area" for people to work with ceramics rather than having to take courses and worry about assignments. They want the participants to learn something new, and at the same time, have a place somewhere people can express themselves and have fun.
Shikha Ralleigh, Student Organization Liaison and Programming Pool Chair at SGA, said the new club will help the Webster community grow stronger.
"[Ceramics] develops patience, persistence, and not to forget it is very soothing," Ralleigh said. "Of all the art clubs we have on campus right now, ceramics was missing."
The ceramics club meets once a week Friday afternoon. On Valentine's Day, the club held a pottery sale in the University Center. The big plan for the semester ahead is their rock hunting and clay harvesting trip in March. The group will drive to Crater of Diamonds State Park in Arkansas and will stay two nights.
Juenger said the fear of not knowing anything about ceramics can be intimidating for people to join them.
"Arts are supposed to be fun," Juenger said.
Share this post