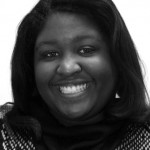 Celebrity marriages are some of the juiciest vices ever. If some dirt hasn't happened in your neighborhood for quite some time, bring Lindsey Lohan into your home and discuss her like she's a part of the family. Everyone will have something to say.
But what's even better than celebrity marriages are celebrity divorces. They rarely last longer than a snap of the fingers. With these public figures being on televisions in millions of homes, they are ingrained in our daily life. Sometimes their marriages will be so public, like Jennifer Aniston and Brad Pitt, that we think of them as a couple we know — our favorite lovebirds. But these relationships don't always have happy endings.
The divorce of 2011 is the breakup between Kim Kardashian and Kris Humphries. Their nuptials only lasted 72 days and the cash out was $10 million. Kim Kardashian has decided to keep the ring and there aren't any whispers of her donating her newfound wealth to a charity. The wedding had its own televised broadcast like many celebrity marriages today. Despite red flags, like Kardashian's family speaking out against their relationship and Humphries not even knowing  abour Kardashian's first marriage to Damon Thomas for four years, they jumped the gun anyway.
Carmen Electra and Dennis Rodman's marriage only survived a six-month stint. "One Tree Hill" stars Chad Michael Murray and Sophia Bush married for five months. The couple couldn't make it work because he supposedly had an affair with Paris Hilton, but the nail was already in the coffin because Murray was engaged to another co-worker before their divorce was final.  Renee Zellweger and Kenny Chesney were only married for four months just like Pamela Anderson and Kid Rock's bikini marriage.  Nicolas Cage and Lisa Marie Presley signed the divorce papers in three months.
The reason why we know of their doomed relationships is that celebrities dirty laundry is always aired on national television. To even dig further, we want to know about their relationships because it makes for good entertainment. If there is anything we enjoy seeing more than the perfect couple, it's a perfect couple on the brink of total collapse. But when that entertainment turns into headlines on 5 o' clock news, I lose my cool. These are matters of trivial entertainment, not news of immediate importance. And of course, each failed union begs the same question: how can the nation pretend to covet marriage as an institution if we allow our most recognizeable citizens to treat it so lightly?
LGBTQ organizations have been fighting for the right to marry for years now, and one reason why the debate will last for decades is the Bible isn't on their side. Marriage is supposed to be between a man and a woman according to the Bible. But it doesn't say much about the quality of the marriage — just the membership requirements.
There are a couple of gay celebrities that share a civil union and their marriages last, such as Elton John and Jane Lynch's marriages to their partners. Fans of Conan O'Brien surely remember the civil union of two of his shows' crew members. After all, O'Brien presided over the ceremony, which aired live on his show in New York City. And just like the rest of us, the gay community has ugly breakups as well. Alan Cumming and Hilary Lion's civil union lasted eight years, Ellen Degeneres and Anne Heche ended in three and a half years, Rosie O'Donnell and  Kelli Carpenter lasted seven years.
There are ugly alternatives, of course. Nations like India have a 1 percent divorce rate, while continuing to embrace arranged marriages. All marriages are different, and the only universal truth about them is that they are all unique. Across cultures and creeds, we see a common trend: an equal chance of failure and success. It doesn't matter who you are, marriage is hard.
Statistics speak for themselves, even though the amount of chocolate and teddy bears bought on Valentine's Day tells us the opposite.
Share this post