Author:
Megan Favignano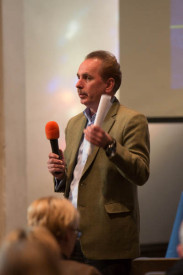 Provost answers questions about budget shortfall, says Webster's business model 'needs to change'
For the second year in a row, Webster University is making mid-year budget adjustments. It is predicting a shortfall between $6 million shortfall for the Fiscal Year (FY) 2014. After deciding mid-year cuts, Webster's provost and CFO said the university will focus on structurally re-aligning the budget for FY15.
The Extra Point: Webster pitcher racks up the strike outs after switch to NCAA Division-III
Webster Pitcher Chris Jansen leads the Gorloks in strikeouts.